Benevolence in Black
Regular price
$ 45.00 USD
Regular price
$ 55.00 USD
Sale price
$ 45.00 USD
Unit price
per
Sale
Sold out
If you're not a black person, ask yourself, "How many black people do I really know?"
In America, less than 15 percent of the population is black. You could go your whole day not ever personally interacting with people who identify as African American.
This book, Benevolence In Black, offers a jumping-off point to get to know a select set of extraordinary black people—who they are, how they feel living in their skin, and the many ways some spend their days making worthy contributions to their communities.
In Austin, Texas—where the people in this book live—around 8 percent of people identify as black. That's not very many people! In these pages, you'll find full-page, full-color images of some of the most benevolent of those human beings, and you'll read how they, themselves, describe what it's like to exist in the world in their black bodies.
If you find you could go an entire day never personally interacting with a black person, this book is particularly for you. It's also for anyone who already appreciates the unique experience of living as a black person. Benevolence In Black is a heartfelt celebration of black people, the lives they live, and the contributions they make to our society.
This book supports the Black Bodies Project.
A portion of the proceeds of this book will support the Black Bodies Project, an Austin-based 501(c)(3) organization which uses multimedia—films, short videos, photography, written stories, and more—to educate the public about how systems of racism negatively impact our society.

Book Details
8x10 hardcover

160 full-color pages

Printed on premium materials.

Features full-page portraits by Austin photographers Charlotte Moore, Brian Diggs, and Tika Cook.
Includes essays by five white Austinites describing their personal awakening to racism in America.
Share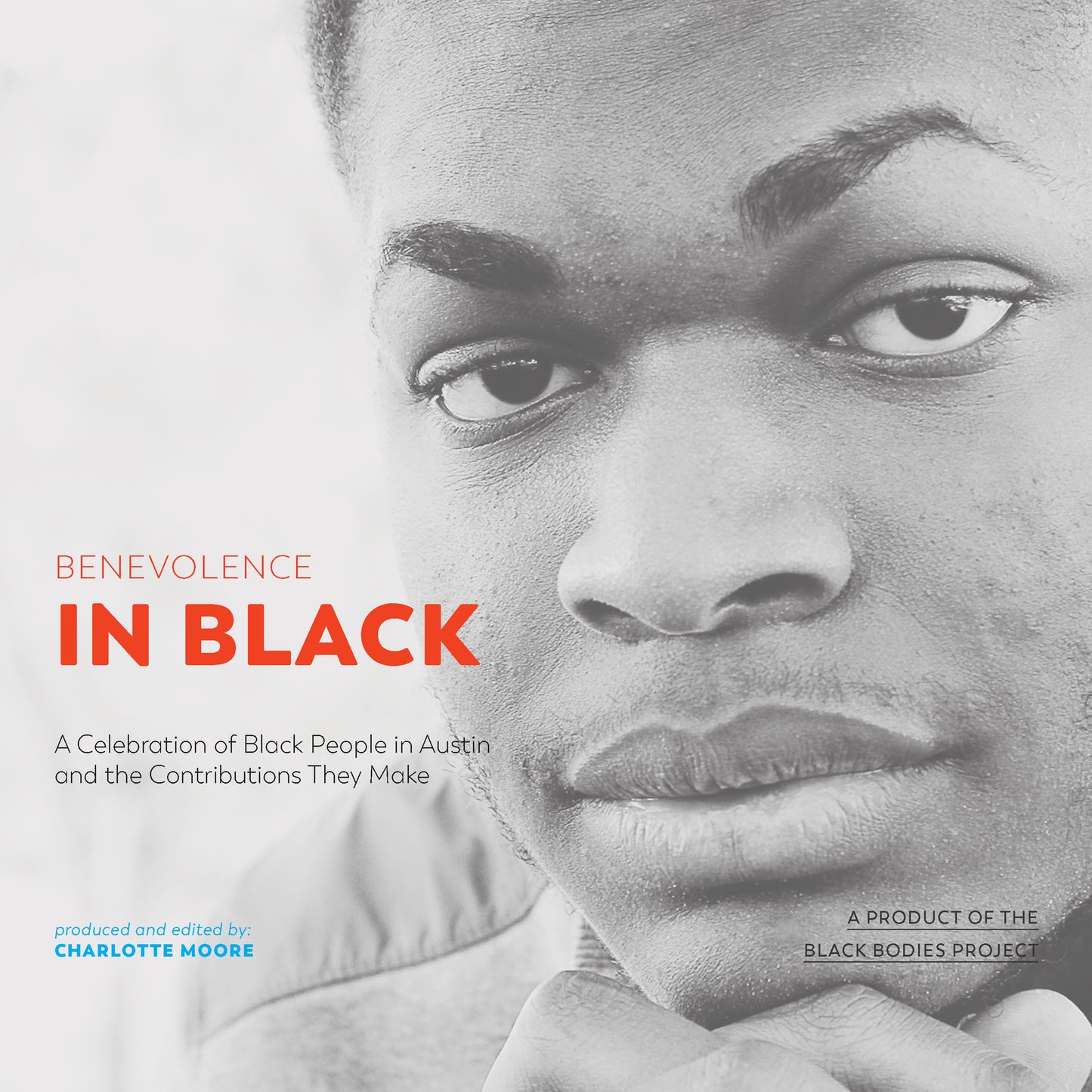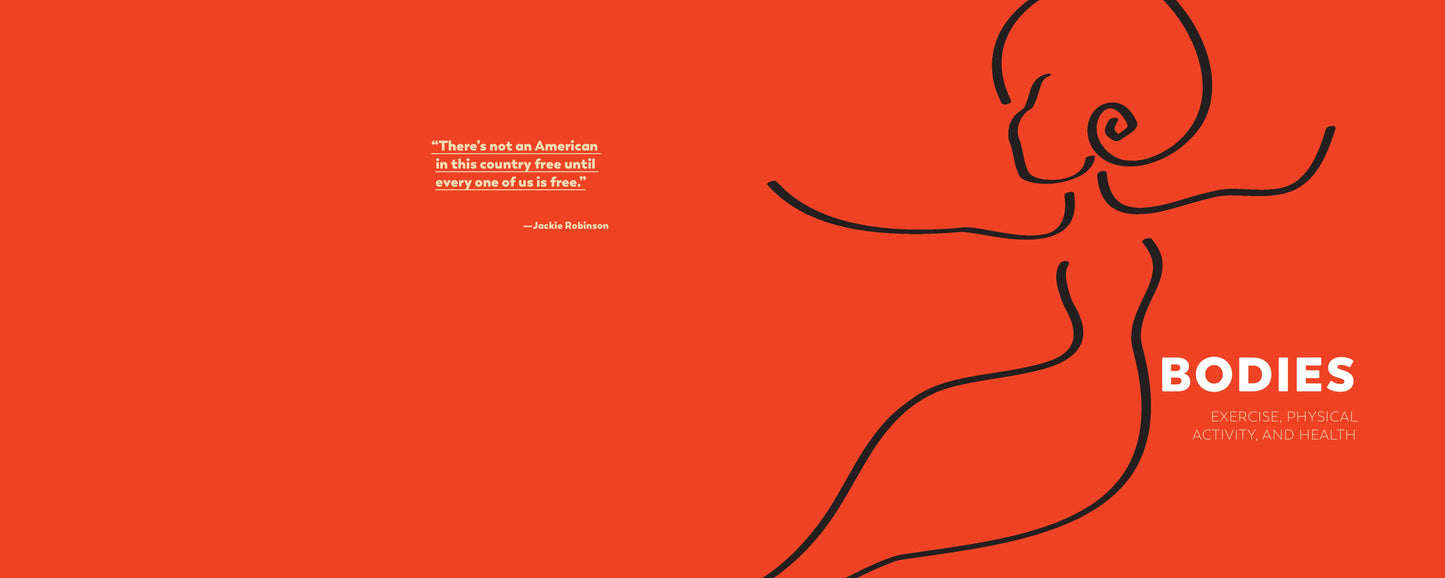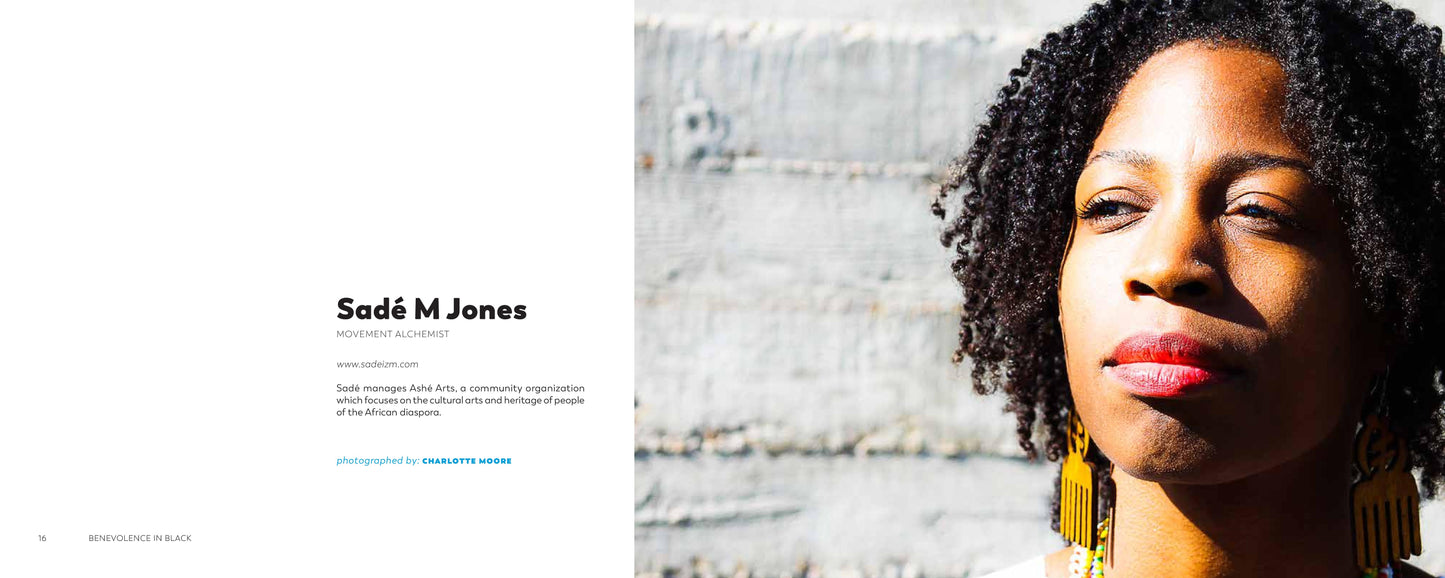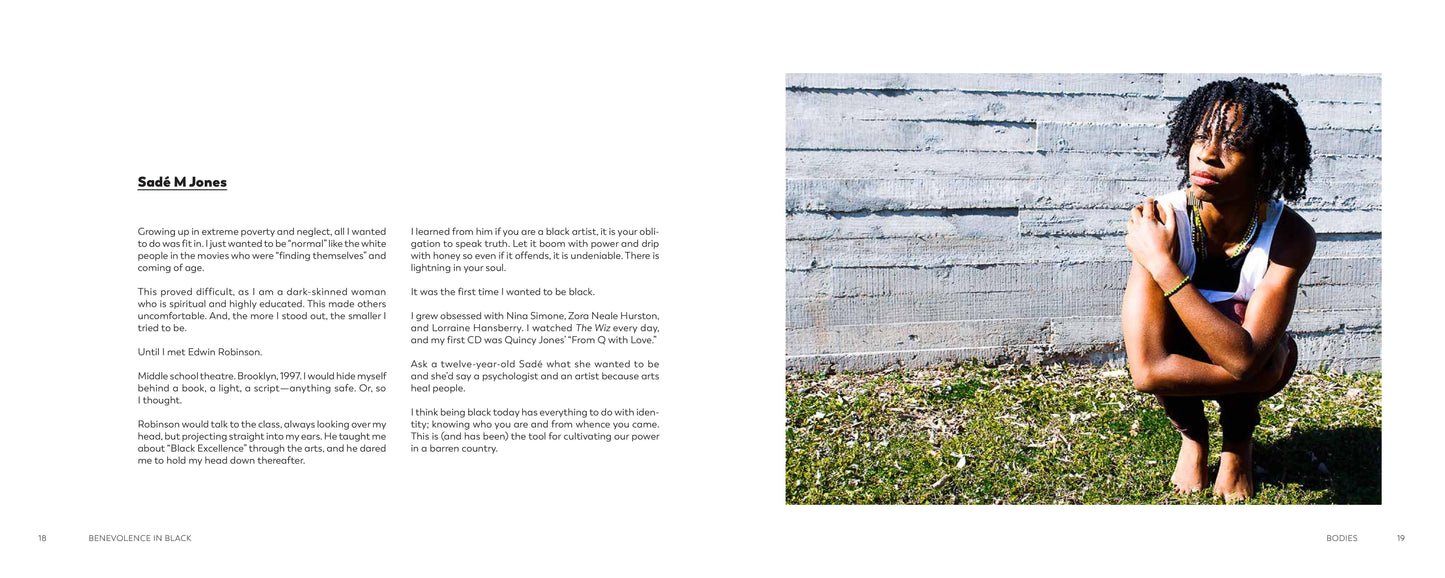 About the Author
More Information

Charlotte was born in Austin, Texas and currently resides in Atlanta, Georgia where she is a writer for CNN International. For over 20 years, Charlotte has worked as a print and television news journalist, multimedia producer, filmmaker, and writer. In her spare time, Charlotte enjoys conversations with her daughter, practicing yoga, and traveling the world.
Weeva Books
We collect and compose the world's most powerful stories. It's easier, and more impactful than you think.
Learn How