St Stephens Global Ensemble - 2017
Regular price
$ 68.00 USD
Regular price
Sale price
$ 68.00 USD
Unit price
per
Sale
Sold out
Music plays an important role in the well-rounded education of these students, who focus on a variety of academic studies and extracurricular activities. The study of music allows students to express themselves creatively, and to make the connection between discipline and personal enjoyment.
However, perhaps the strongest facet of music is its ability to bring people together through the cultural activity of presenting concerts, where the hard work of the students and the focus required to perform are reciprocated with the smiles and applause of the audience. The effect of such sharing is magnified when musicians are fortunate enough to be able to travel outside of their own community and share this effort with people from different countries while they also learn about other cultures.
Europe offers a special opportunity for students to walk the cobblestone streets, breathing in centuries of history. The itinerary was packed with cultural walking tours, great food, rehearsals and concerts in beautiful historic venues. We shared the stage with young artists from the host countries, whose programs offered us a chance to observe and learn about the cultural heritage and living traditions of this continent which is the foundation of western culture.
Book Details
8x8 Premium Hardcover Book
Full Color Glossy Dust Jacket
Professional-Grade Semi-Gloss Paper
200 Pages
Share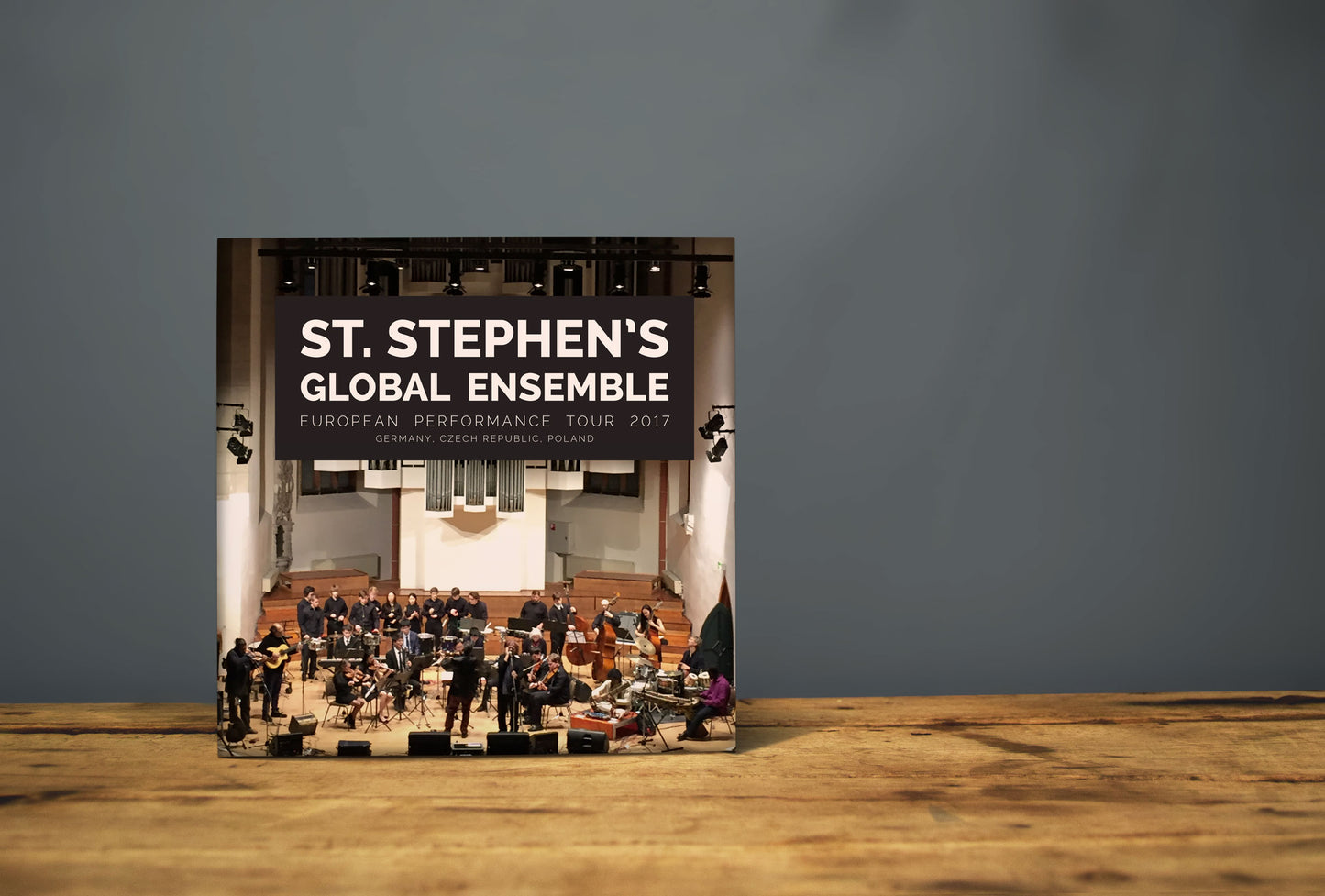 Weeva Books
We collect and compose the world's most powerful stories. It's easier, and more impactful than you think.
Learn How