Insights Into Influence
Regular price
$ 29.95 USD
Regular price
$ 39.95 USD
Sale price
$ 29.95 USD
Unit price
per
Sale
Sold out
How do the world's most extraordinary leaders influence the behavior of others, especially at scale? Inside this book is the opportunity to learn from some of the most innovative researchers and practitioners of this complex and sophisticated topic. 
Through conversations with twenty experts including Adam Grant, psychologist, author, and professor of organizational psychology at the Wharton School; Dan Ariely, professor of psychology and behavioral economics at Duke University; Helen Fisher, relationship expert; and Julia Minson, associate professor of public policy at the Harvard Kennedy School of Government, Noah Zandan has curated a fresh, timely, and eye-opening look on what it takes to shape the behavior of others. 
A central tenet of this book is that you don't need a fancy title or office to be influential. In fact, we are all influential to some extent. It's as natural to us as being human. At the same time, the few people who develop and hone the many interlocking skills of Influence are capable of changing the world—for both good and evil.  
Insights into Influence is a practical roadmap for building your own influence skills while also spotting how others seek to influence you. This book is for everyone who believes in the power of individuals to improve the world, whether for one single person or for millions. May you use this book with positive and productive intention.
Visit theinfluencebook.com for more information.

For volume pricing, please reach out to hello@weeva.com.
Book Details
20 experts sharing countless insights
188 pages, 8x8 format
Perfect bound softcover
Durable 120# cover stock
Premium 80# uncoated paper interior
Share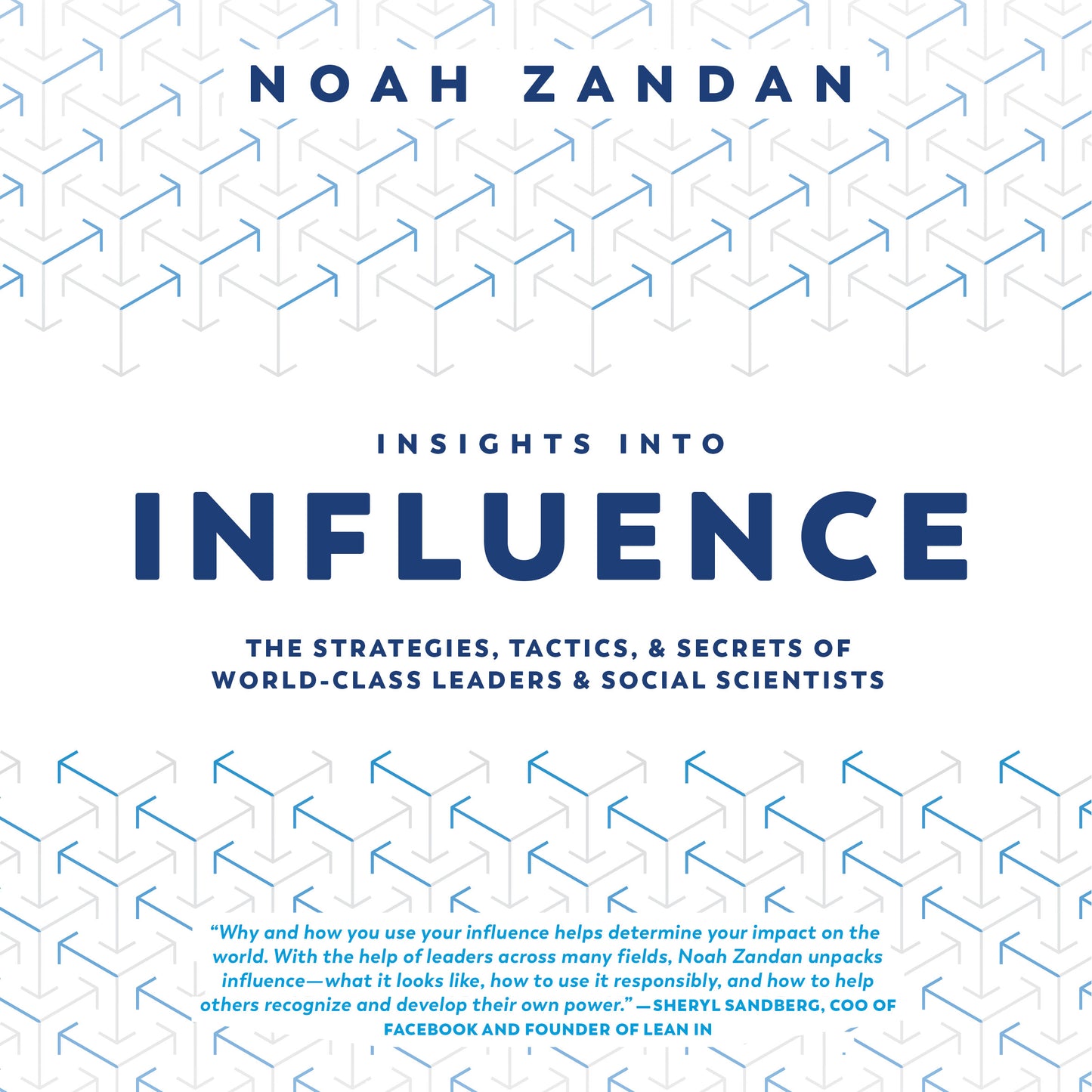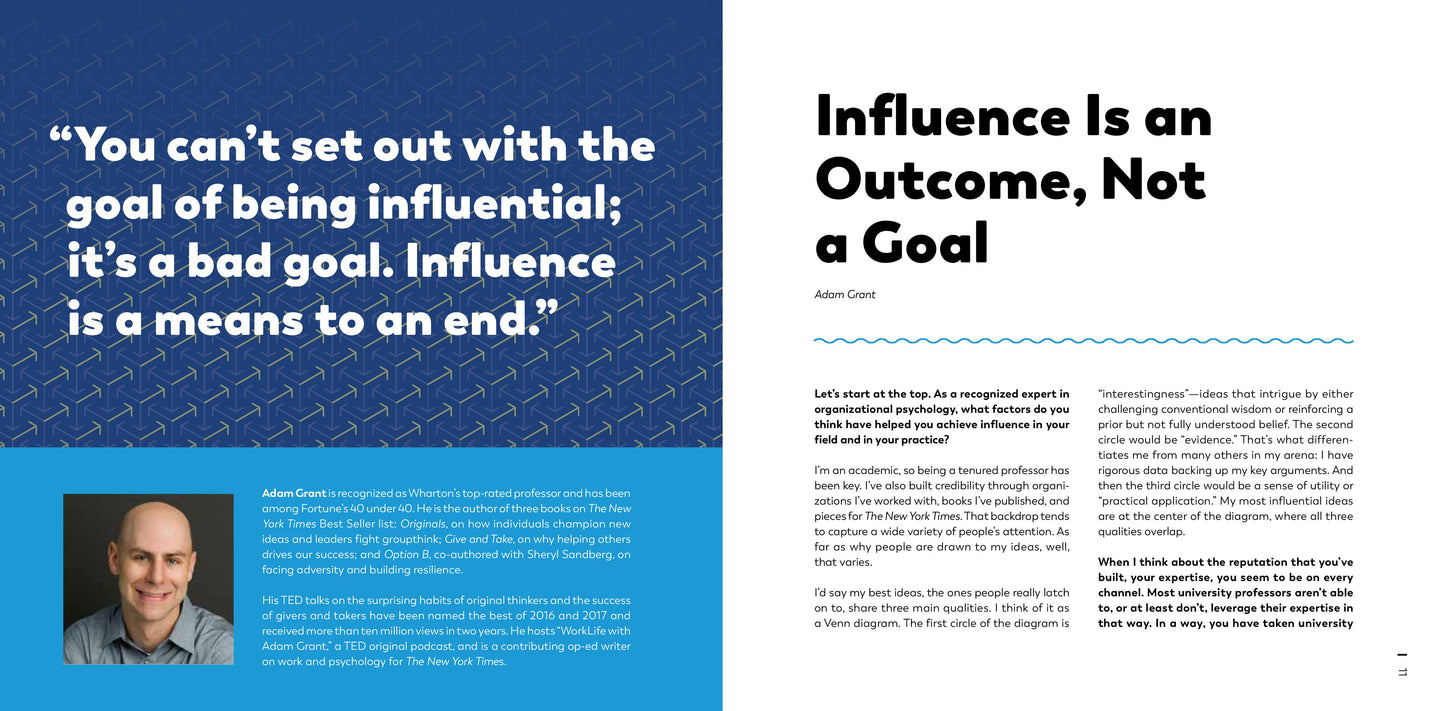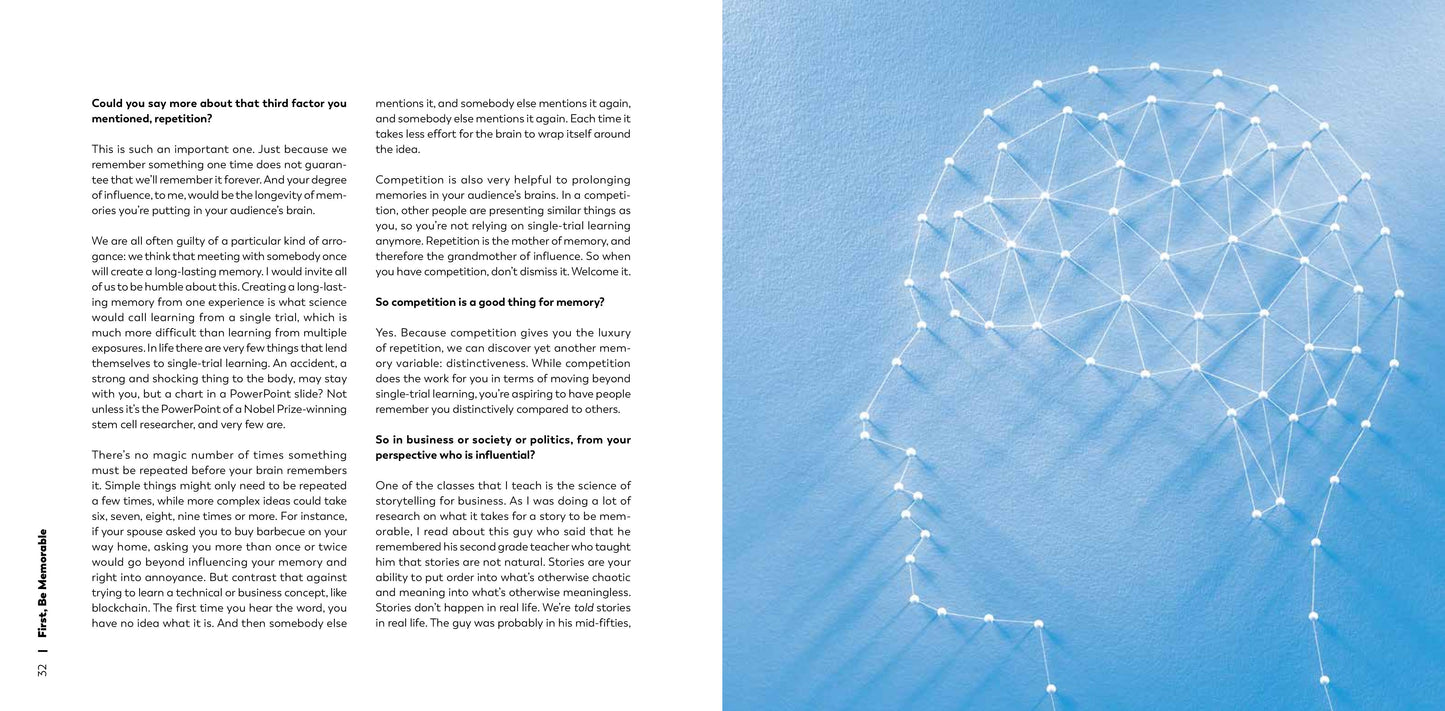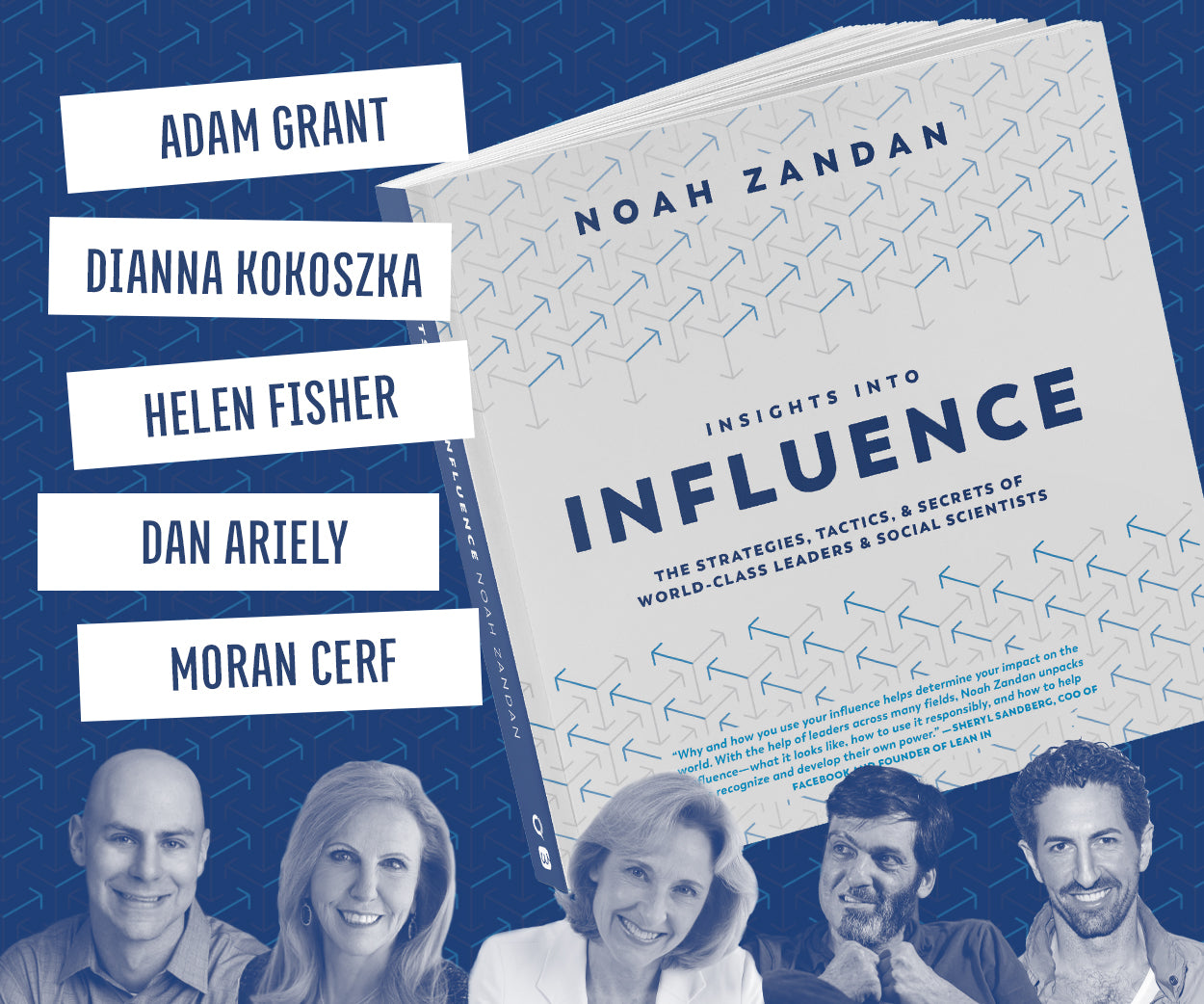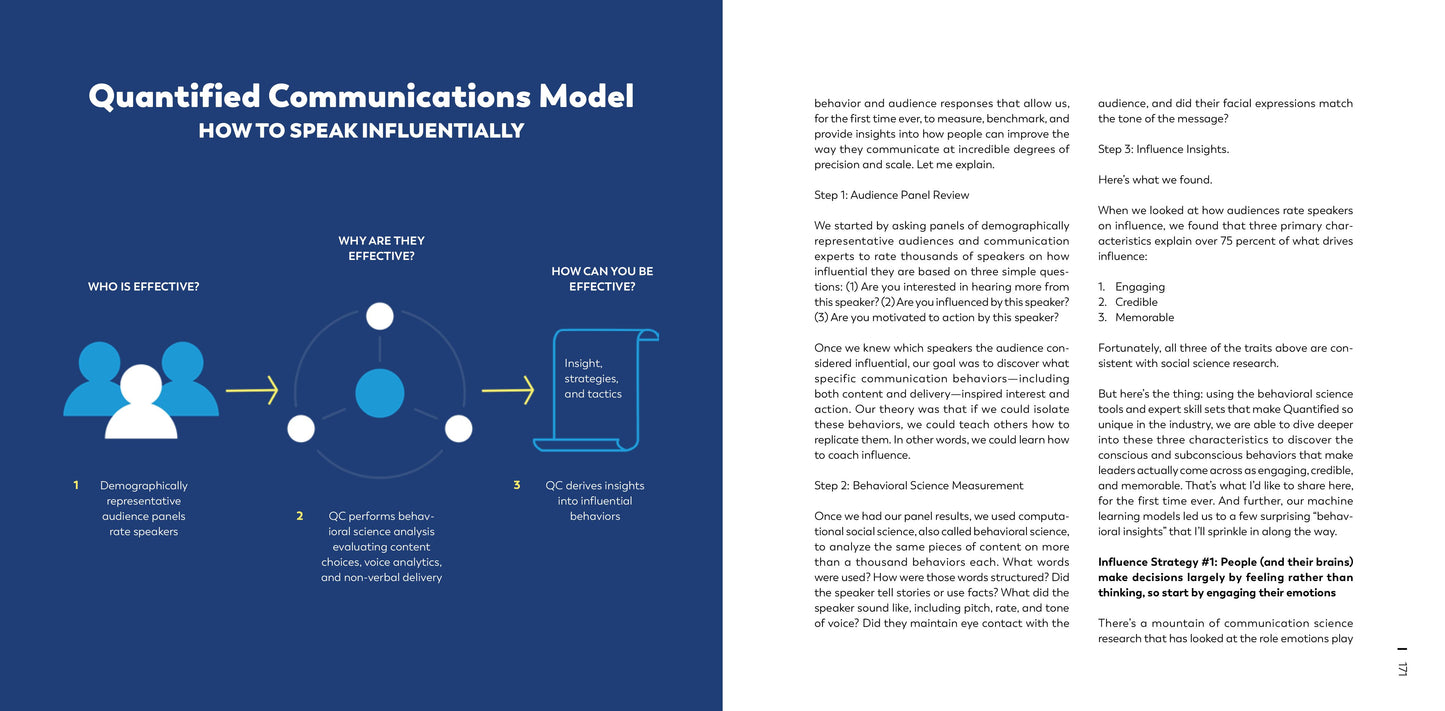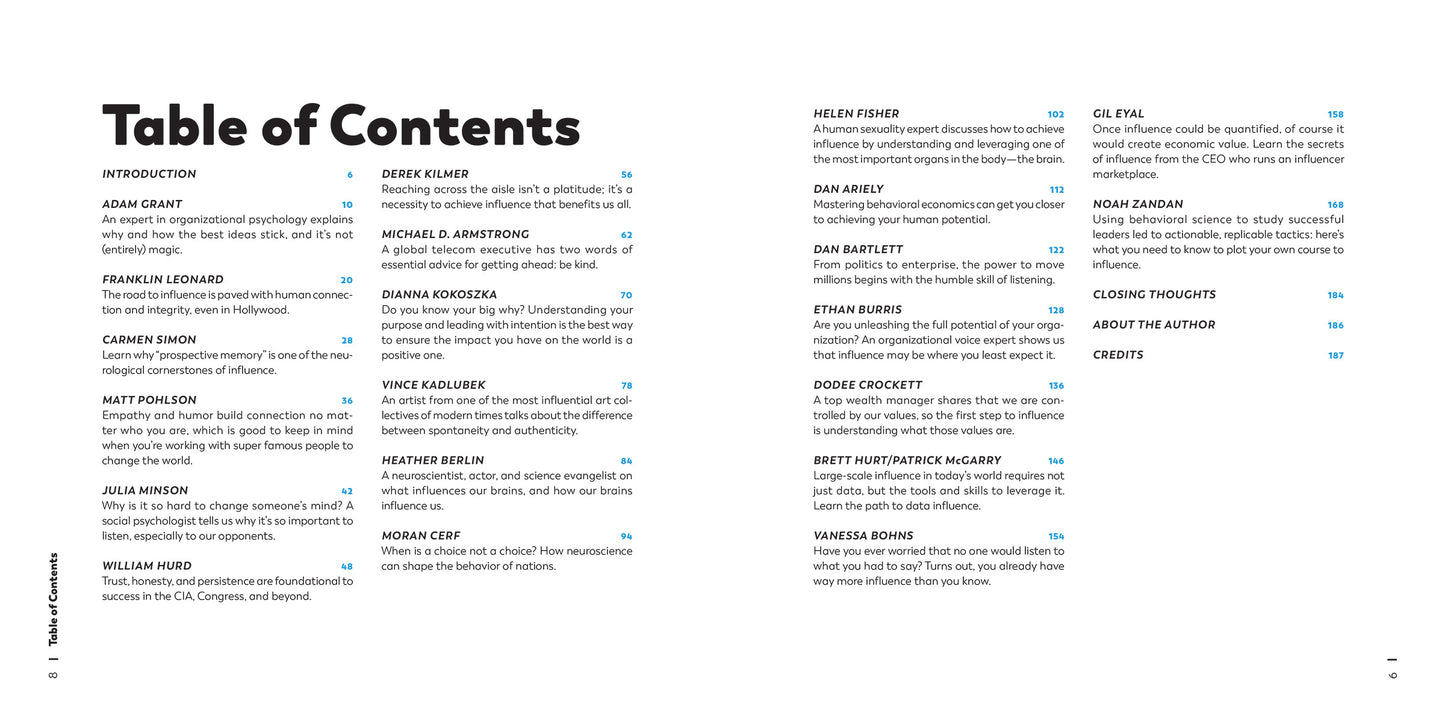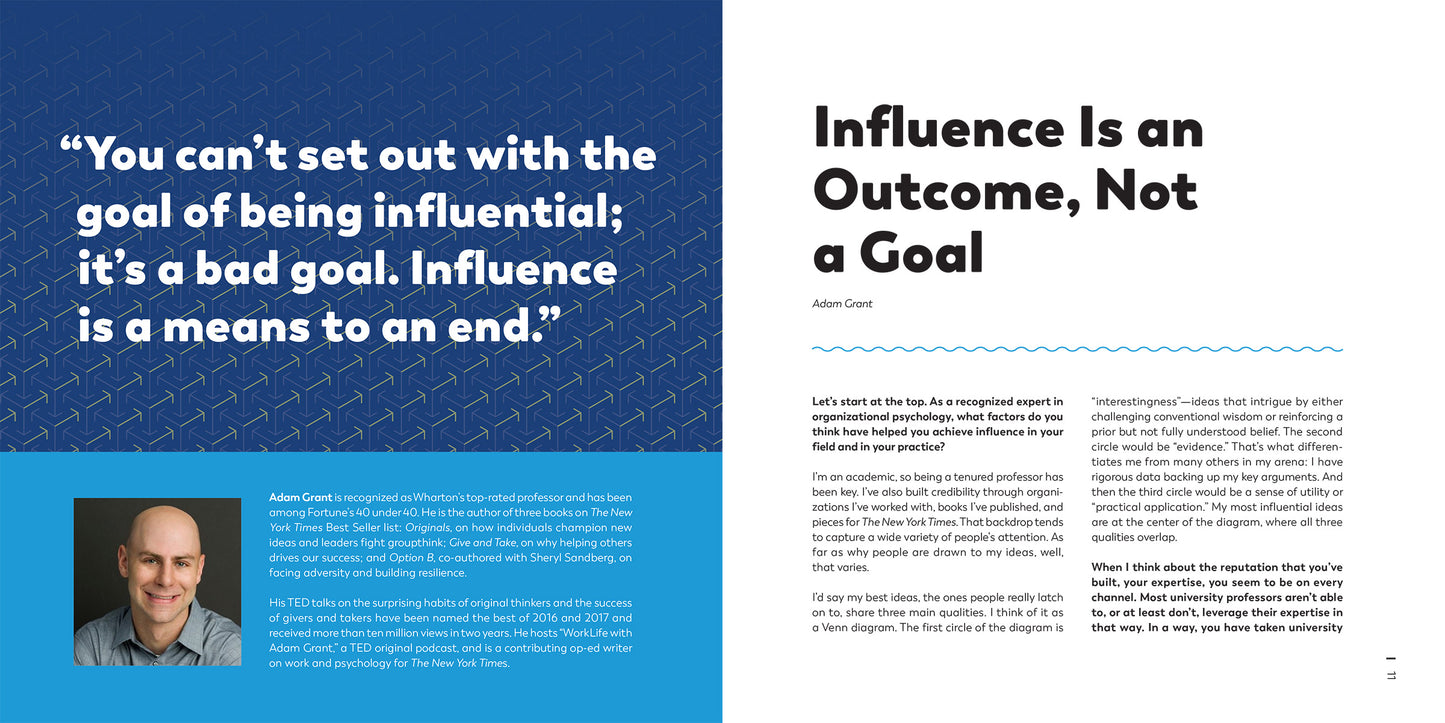 About the Author
More Information

Noah Zandan is the CEO and Co-Founder of Quantified Communications, and a pioneer in applying behavioral science to help people become extraordinary communicators.

Noah has delivered main-stage TED and TED-Ed talks with over 12 million views, he spoke at SXSW on the Intelligent Future, and he was nationally broadcast discussing the future of personal analytics on NPR All Tech Considered. Noah is a Daily Beast and Bloomberg contributor analyzing the language of political debates and is a Wall Street Journal expert on work communications.

His work has been featured in Harvard Business Review, the Wall Street Journal, Economist, Quartz, Huffington Post, ABC News, London Telegraph, and Fortune. He regularly lectures at Harvard Business School, Stanford Graduate School of Business, and the Kellogg Graduate School of Management on the intersection between leadership communication, behavioral science, and AI.

Noah formerly specialized in quantitative analysis on Wall Street for Lehman Brothers, Deutsche Bank, and for Private Equity firm Brentwood Associates. He has an Economics degree from Dartmouth College and a MBA from Northwestern University's Kellogg School of Management.

Noah is the founder and executive director of the Rockway Foundation, a non-profit supporting education in underserved areas of Latin America.

He lives in Austin, TX with his amazing wife and three incredible kids.

Weeva Books
We collect and compose the world's most powerful stories. It's easier, and more impactful than you think.
Learn How