Love: Revealing the Heart of God
Regular price
$ 40.00 USD
Regular price
Sale price
$ 40.00 USD
Unit price
per
Sale
Sold out
In a culture where it has become ordinary to use the word "love" to describe our everyday experiences, its impact has become diluted. Its meaning has lost its gravity, its fervor.

Jeff Wells's heartfelt reflections on the Word of God bring us back to the original meaning of love. Jeff reminds his readers of the foundation of love, the roots of love, and how we can experience it in our daily lives.

This book includes a variety of compelling scenes from around the world. We hope that you will get lost in the beauty of creation all around us, and that as you marvel at the splendor of God's greatness you will appreciate all the more his goodness and relentless tenderness for us.

Come on a journey into the heart of God. Renew, rediscover, God's love for you and your responsive love to God. Take courage to learn more of God's endless love for you. Open your heart to receive it. Let it spill onto others around you.
Book Details
8 x 11 Premium hardcover coffee table book
Includes premium dust jacket
134 pages

Share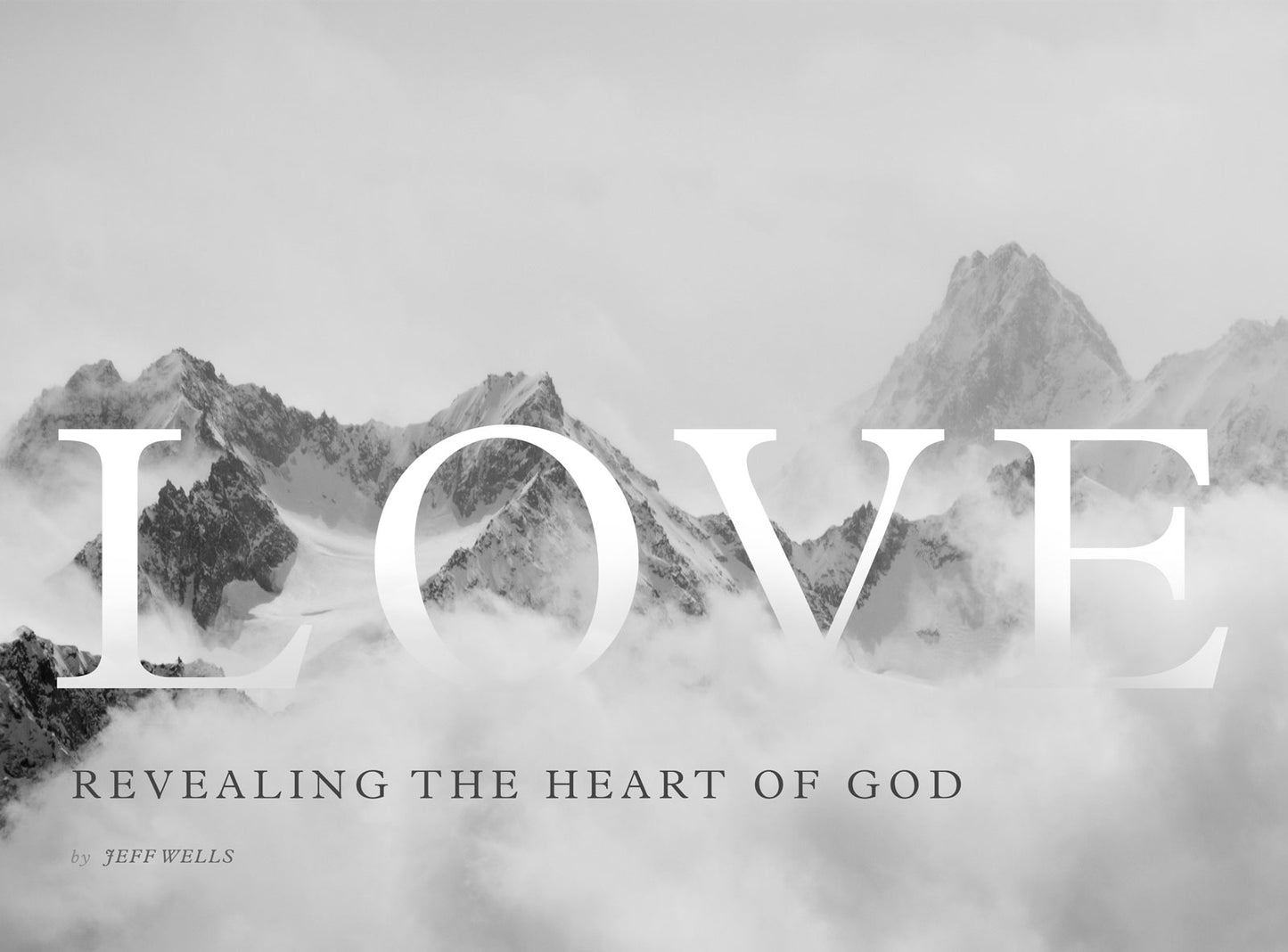 About the Author
More Information

Jeff Wells, the founding Pastor at WoodsEdge Community Church, grew up in Madisonville, Texas. He became a believer in the summer before attending Rice University where he majored in History and was a four-time All-American recipient in track and cross country. While at Rice, he also received the Bob Quin Award as Outstanding Student Athlete. After Rice, Jeff went on to become a professional marathon runner for Nike.

Jeff is a graduate of Dallas Theological Seminary where he earned the Master of Theology and Doctor of Ministry degrees. Jeff and his wife Gayle met in Oregon where Jeff was serving in a church internship and running professionally for Nike.

Jeff is a loving husband, a tremendous father, and a doting grandfather. To those close to him, Jeff is also known to be an avid runner, book lover, and ice cream connoisseur.
Weeva Books
We collect and compose the world's most powerful stories. It's easier, and more impactful than you think.
Learn How