Mia & Tiago | Books 1 and 2 bundle
Regular price
$ 28.00 USD
Regular price
$ 30.00 USD
Sale price
$ 28.00 USD
Unit price
per
Sale
Sold out
In The Bird in Hand Principle, Mia and Tiago are trying to win a trip to outer space! But they need a great idea...and where in the world are they supposed to find one of those? With sage advice from Edison Eagle, Mia and Tiago realize that great ideas often come from starting with what you have - who you are, what you know, and whom you know.
In The Lemonade Principle, Mia and Tiago have a big problem! the Moonshots Contest is only weeks away and they have nowhere to build their skate park! But after talking with their friends Kiara and Noah, Mia and Tiago realize that the only way forward is to turn this lemon into lemonade.

Mia & Tiago and the Bird in Hand Principle and Mia & Tiago and the Lemonade Principle are books one and two of an all-new, seven-book series about entrepreneurship for kids. Based on the research of Professor Saras Sarasvathy and presented by The LendingTree Foundation and writer Gosia Glinska, this series uses entrepreneurship principles and stories of successful, real-world companies to teach kids how to think like entrepreneurs.
Share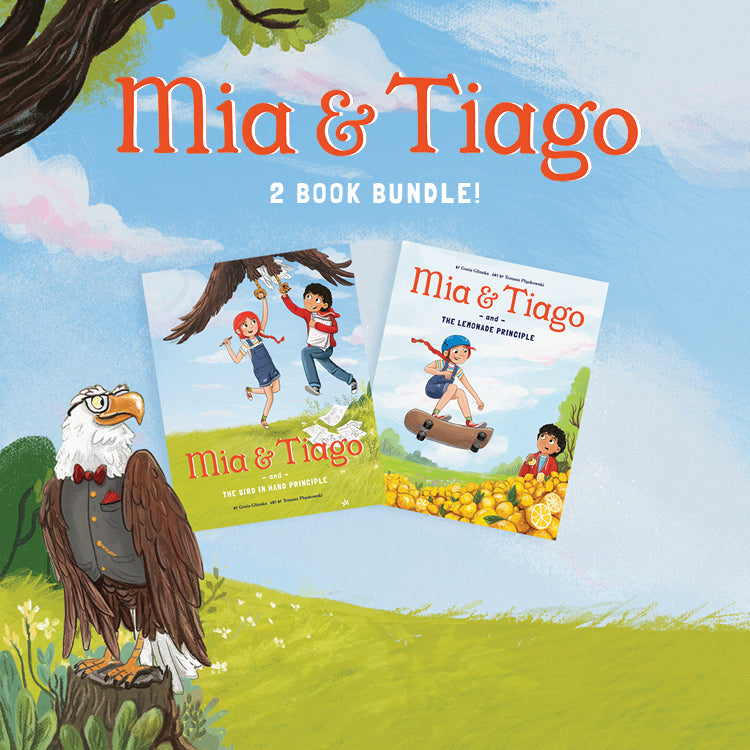 Weeva Books
We collect and compose the world's most powerful stories. It's easier, and more impactful than you think.
Learn How