Starman - Fan Letters to David Bowie
Regular price
$ 39.99 USD
Regular price
$ 49.99 USD
Sale price
$ 39.99 USD
Unit price
per
Sale
Sold out
David Bowie changed everything – music, fashion, culture. Once "Space Oddity" hit turntables all over the world, it felt like nothing was the same.
After his passing in 2016, the outpouring of grief made it clear that he also changed the lives of many of his fans. With his unabashed theatricality, embrace of ambiguity and willingness to experiment, Bowie seemed to give us all permission to be different.
To honor this great artist, we asked fans to write thank you letters to Bowie and his family – Iman, Duncan and Alexandria – and to share personal stories of how he touched their own lives. In this book, people remember the first time they heard his music, the excitement of his live shows, his kindness to his fans, and much more.
Inside you'll find a unique portrait of the artist through the eyes of his fans. You'll also find yourself remembering your stories about what Bowie has meant to you – a reminder of the life-changing power of music. 

Book Details
11" x 8" hardcover book
Includes dust jacket
Printed on premium paper
198 pages
Over 130 individual contributors
Share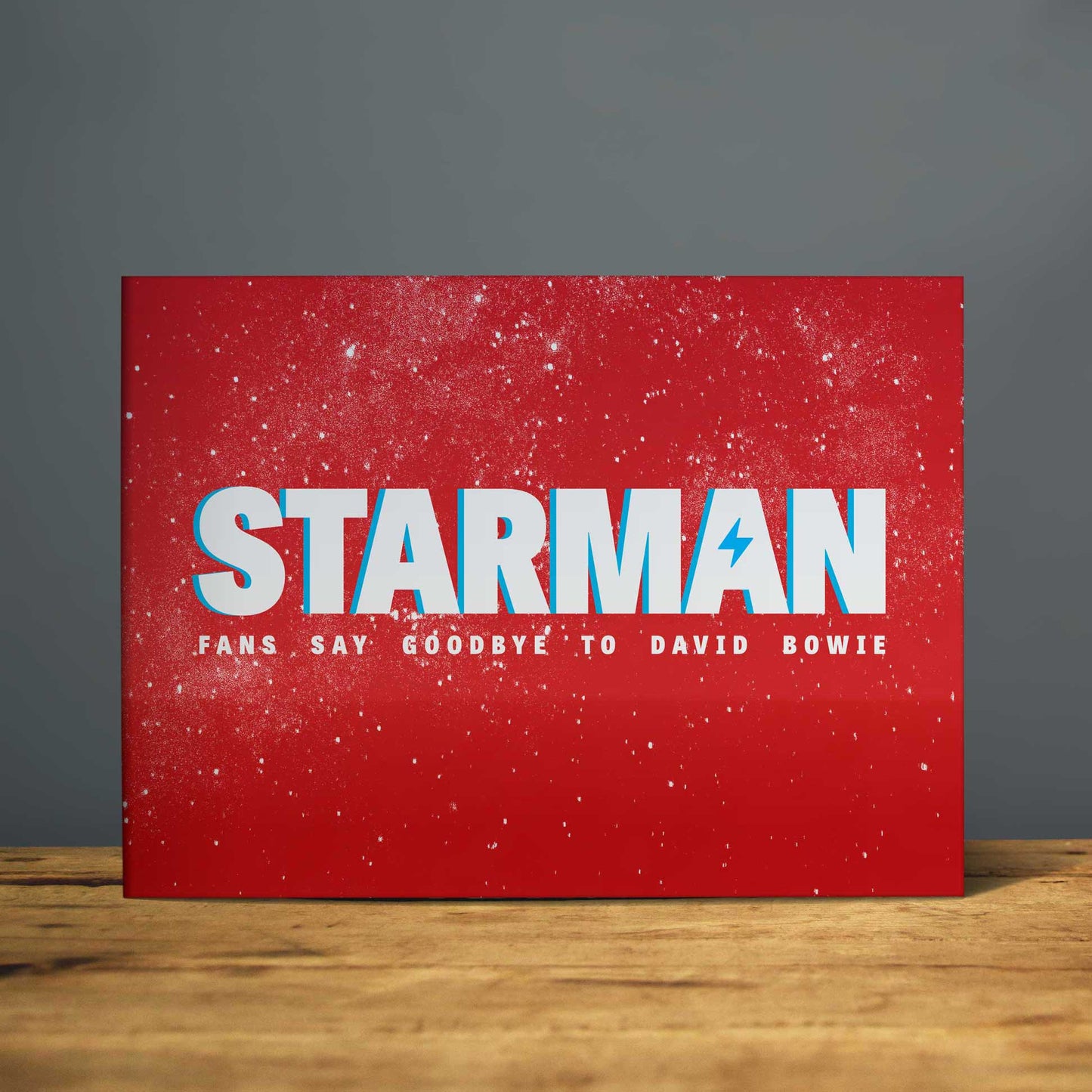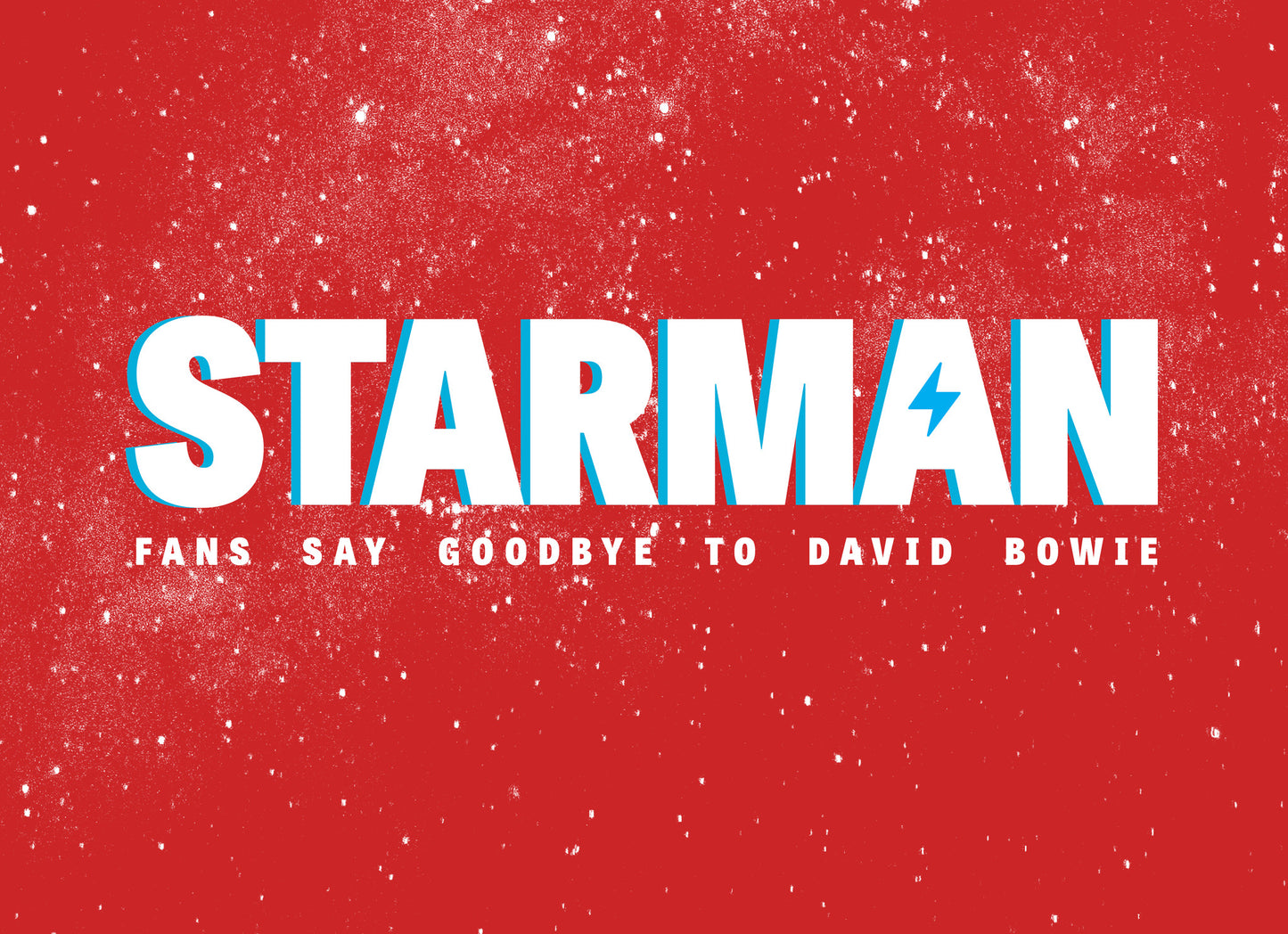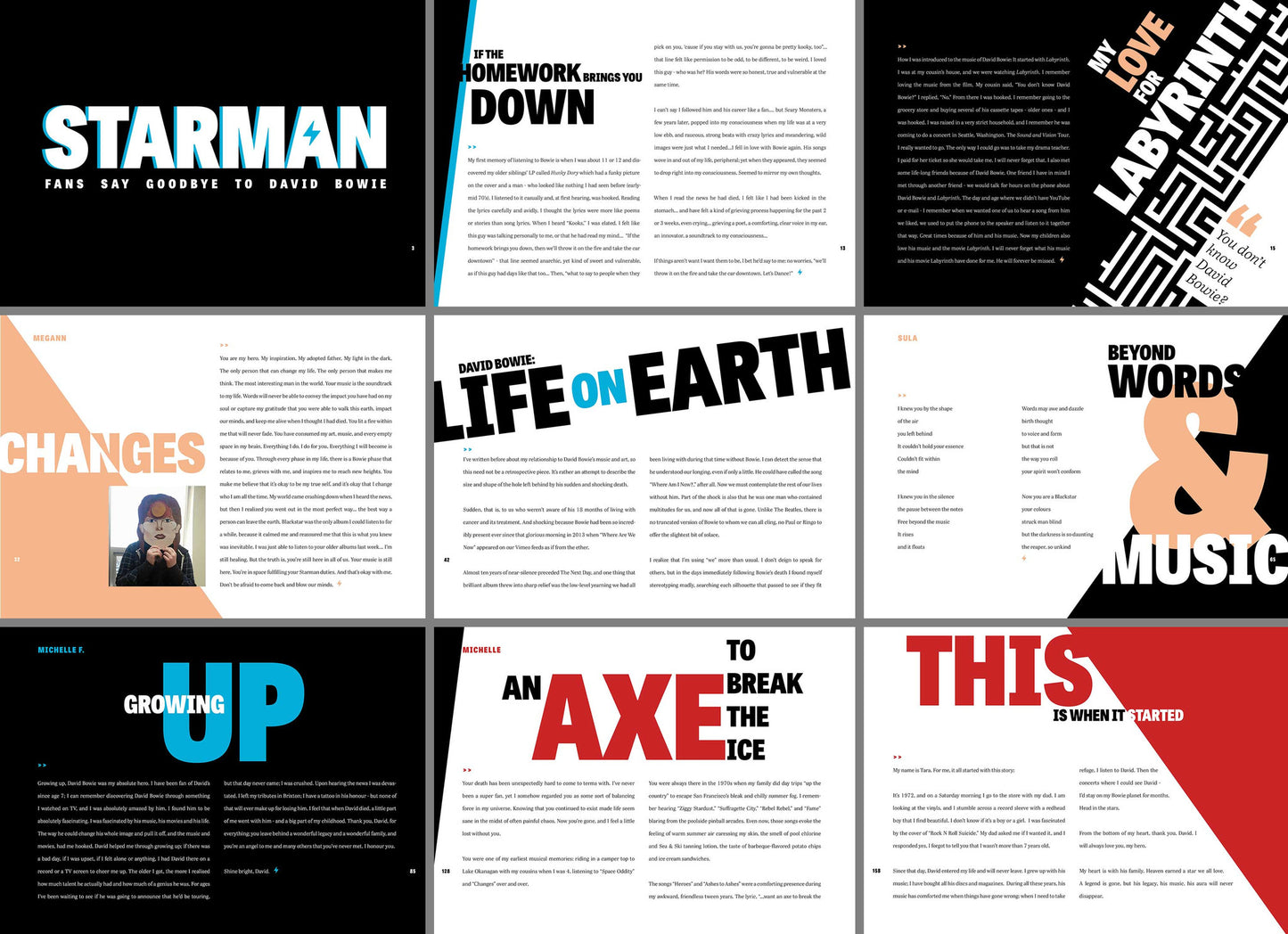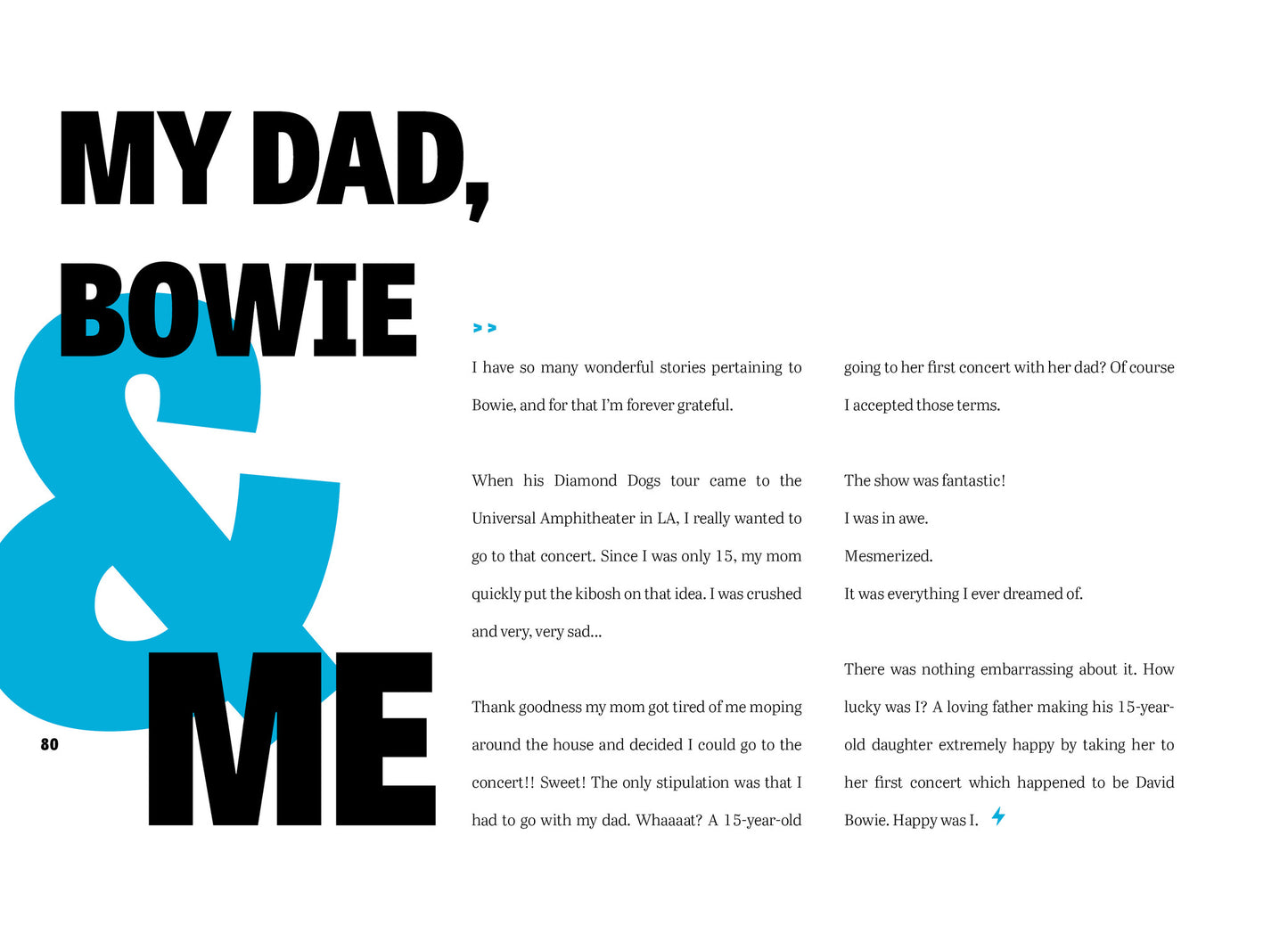 About the Author
More Information

Fan Tribute to David Bowie
Weeva Books
We collect and compose the world's most powerful stories. It's easier, and more impactful than you think.
Learn How