The Colorless Chameleon
Regular price
$ 15.95 USD
Regular price
$ 18.95 USD
Sale price
$ 15.95 USD
Unit price
per
Sale
Sold out
What does Chameleon do when she loses her colors? She gets them back, of course! And with a party coming up, there's no time to spare. Join Chameleon on her journey through the jungle to learn how she goes from colorful to colorless and back again.
The Colorless Chameleon is presented by Weeva Kids, an all-new line of books committed to creating art for children. With every book, we invite young readers to explore the infinite possibilities of their own imaginations and encourage their efforts to make the world a better, more vibrant place. Visit kids.weeva.com to check out other books from Weeva Kids and join our mailing list to be the first to know about new releases, fun activities, and special promotions.
Reviews

"A lizard stands up for herself in this picture book. A creative, wonderfully illustrated tale emphasizing a valuable theme."
- Kirkus

"THE COLORLESS CHAMELEON, written by Rachel Bostick and Hayley Irvin, and illustrated by Samantha Jo Phan, is a colorful children's picture book. THE COLORLESS CHAMELEON...is cleverly written in a way so that children will understand Chameleon and relate to her problem (even some adults may relate). It's important for kids to learn how to use their words to make themselves understood and this book teaches that lesson in a simple and fun way. Samantha Jo Phan's lovely illustrations are well done and practically tell the story on their own. THE COLORLESS CHAMELEON...is an adorable children's book with an important message."
- IndieReader
"Even though this is a simple picture book, it instills the important message that children must use their words to be heard and understood. Heaven knows that gaining the courage and clarity of purpose to confront an uncomfortable situation and speak up when needed is a difficult undertaking even for many adults. So imagine how intimidating a task this could be for young children, and of course, a little chameleon. The writing is clever and simple, and allows children to relate to Chameleon's dilemma. Also, the vivid illustrations by Samantha Jo Phan help children engage with the story and easily follow its theme."
- BookTrib
Book Details

8x8 hardcover with a dust jacket
Premium kid-friendly materials
36 colorful pages illustrated by Samantha Jo Phan

Share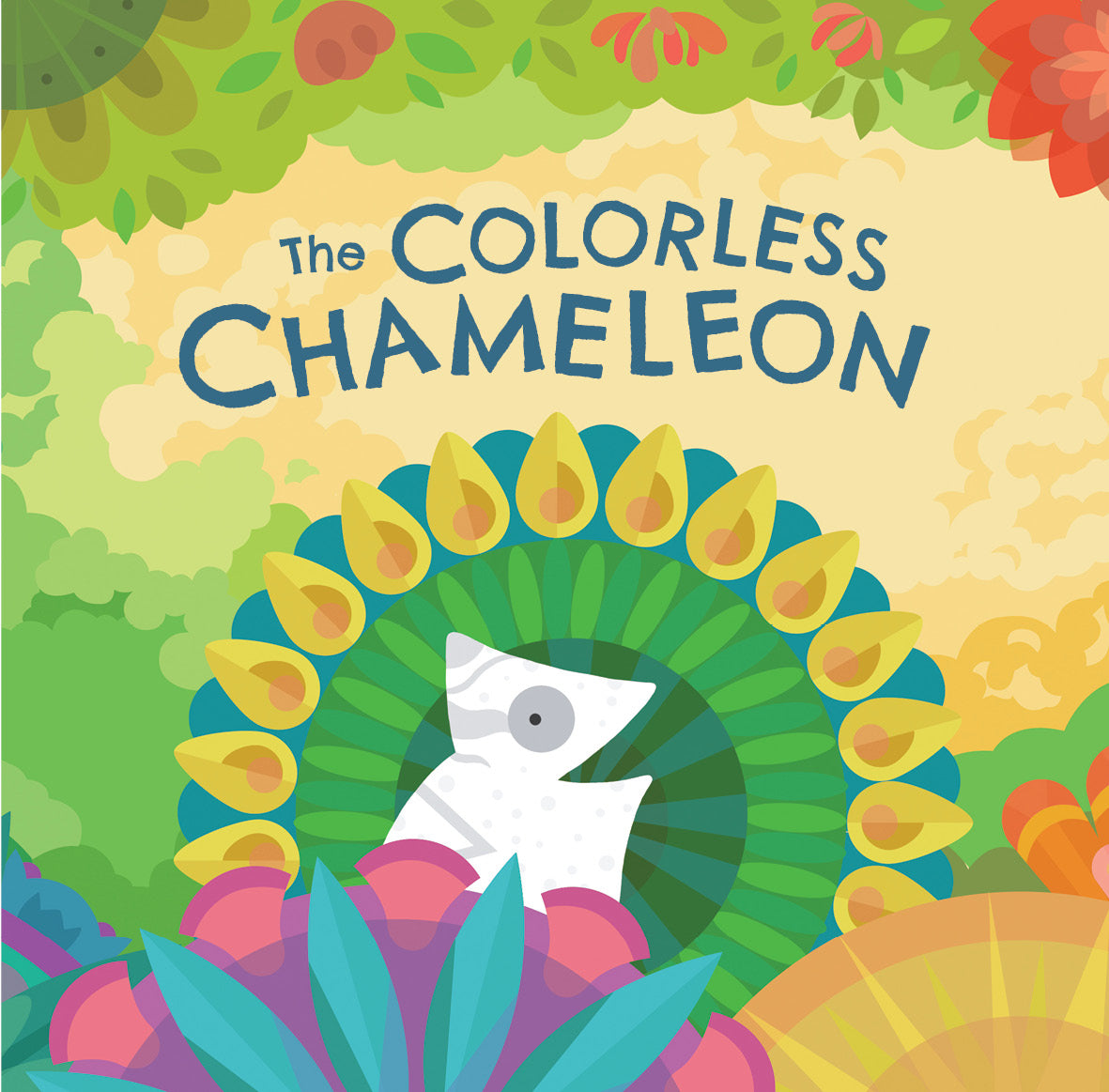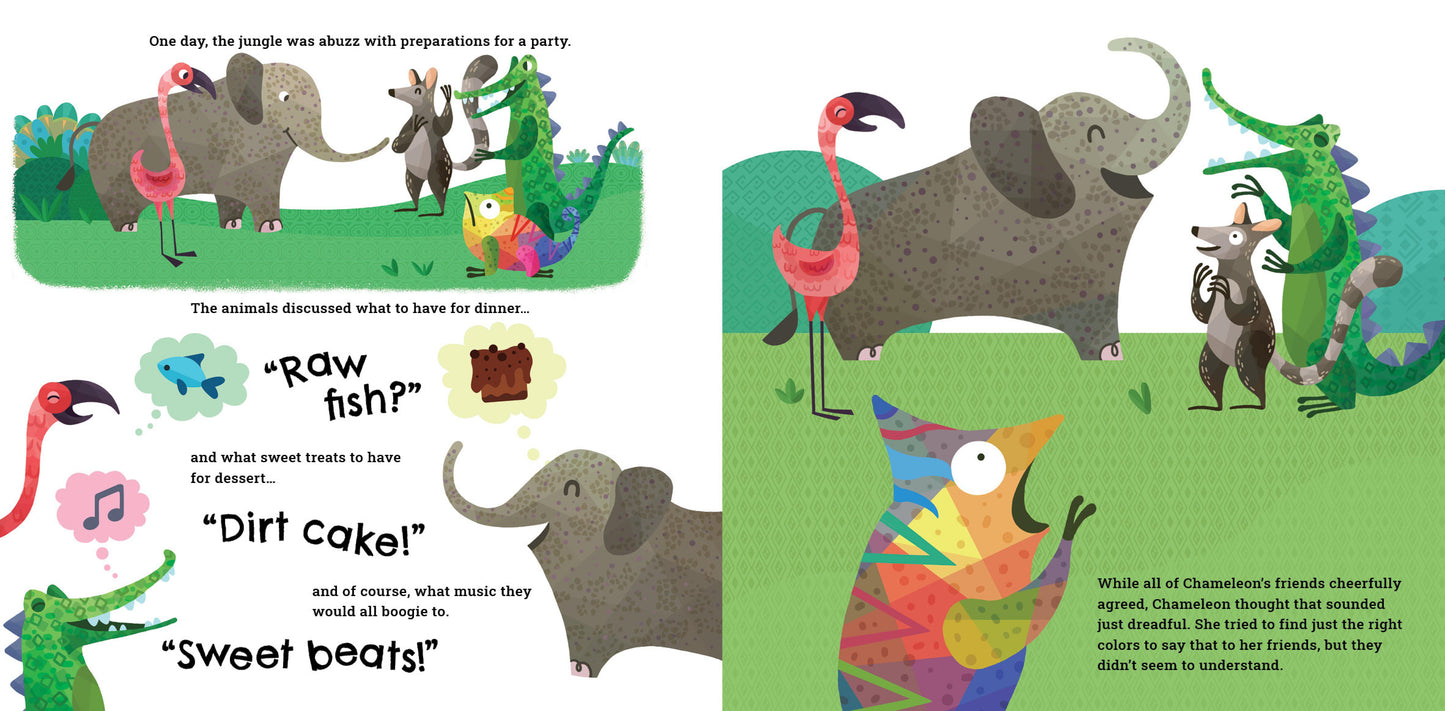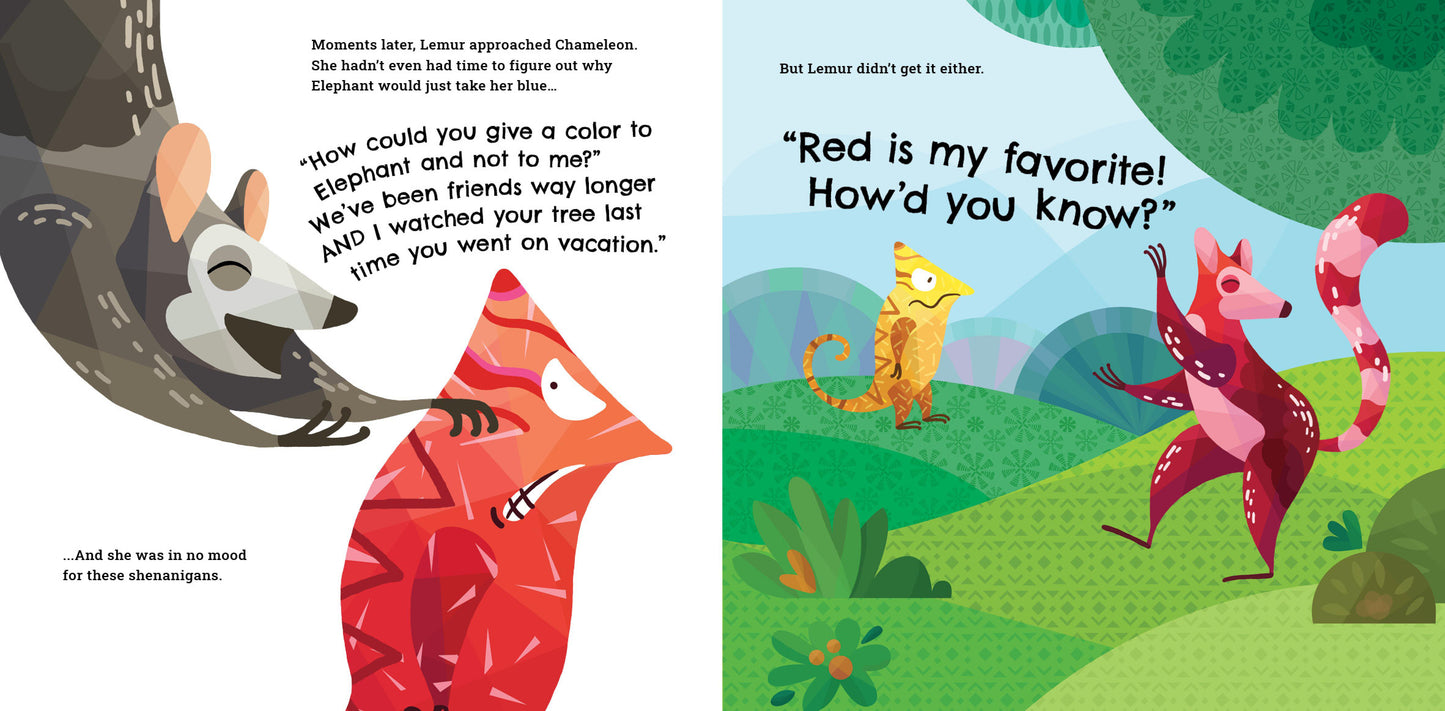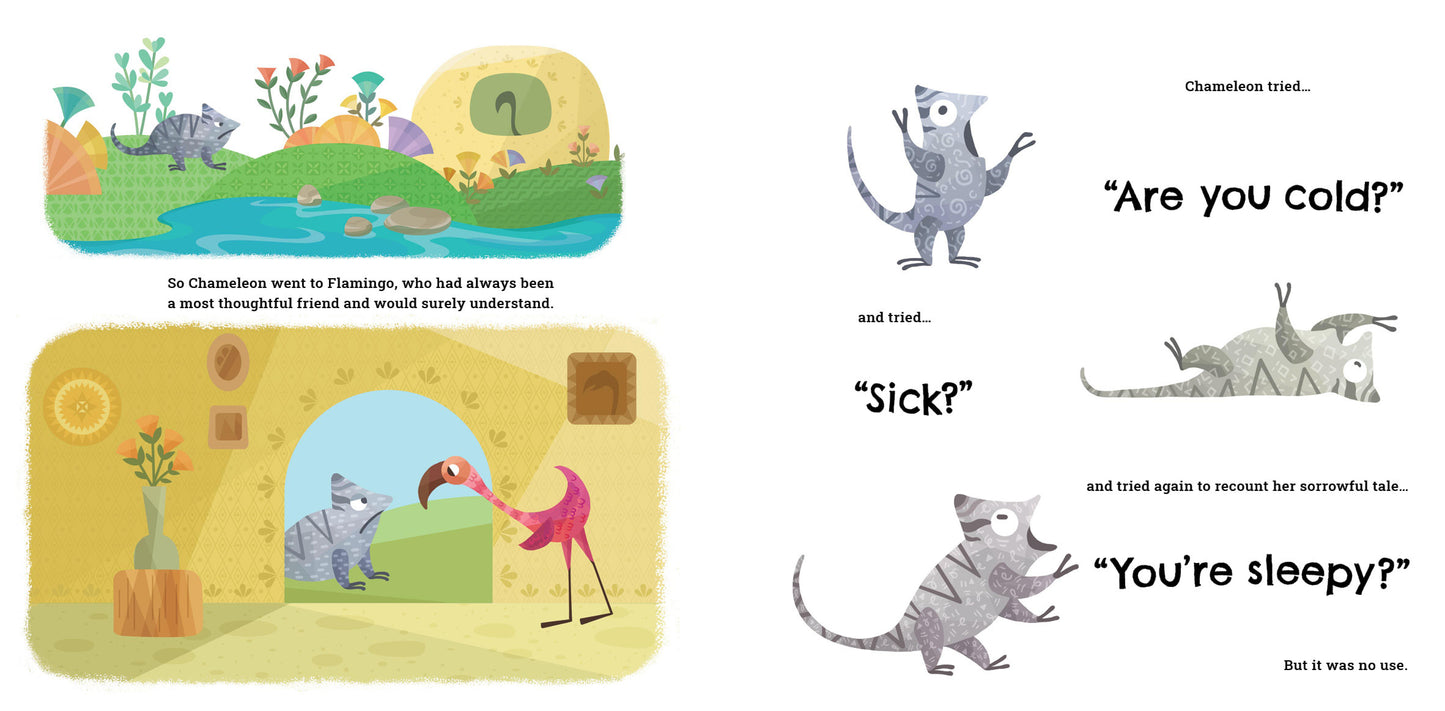 About the Author
Author or Collaborator

Hayley Irvin, Rachel Bostick & Cassidy Reynolds
Weeva Books
We collect and compose the world's most powerful stories. It's easier, and more impactful than you think.
Learn How