The Third Dimension of Literacy: How to Bring Filmmaking and Media Literacy Into Your Classroom
Regular price
$ 19.95 USD
Regular price
$ 34.95 USD
Sale price
$ 19.95 USD
Unit price
per
Sale
Sold out
This book is for educators, film lovers, and anyone who sees how important media literacy is in our current culture. The goal of this book is to help teachers integrate The Third Dimension of literacy into their existing curricula so that students are better able to analyze what they watch and responsibly create audio-visual media.

What is the Third Dimension of Literacy?  Consider the first dimension of literacy a word, and the second dimension of literacy the stringing together of words to form a complete thought. The third dimension of literacy is the visualization of that complete thought by adding audio and video. So viewing audio-visual media becomes the third dimension of reading and making audio-visual media becomes the third dimension of writing. From an educational standpoint the classic essay transforms into a documentary film and the short story or creative writing project becomes a narrative, silent or experimental film.
Take Two Film Academy has taught thousands of students how to responsibly create and consume audio-visual media. Drawing on years of expertise, this book is a practical how-to guide for educators interested in bringing the Third Dimension of Literacy into the classroom. 

Book Details:
8x8 softcover
168 full-color pages
Printed on premium materials
Table of Contents:

Part 1: Fundamentals 
Chapter 1 - What is the Third Dimension of Literacy? 
Understanding filmmaking as the next dimension of literacy; the Take Two Method for Project-Based Learning; and what to expect from this book.
Chapter 2 - Preparation
The importance of buy-in from administration; the equipment, software, and resources you will need and how to set up your classroom; and how to get your students organized and respectful for filmmaking.
Chapter 3 - Lesson Plans
How to create customized lesson plans for both narrative/silent film and documentary film projects.
Chapter 4 - Resources, Software, and Safeguards
Screenwriting and editing software options; understanding intellectual property, including where to find royalty-free resources for use in films; distinguishing between credible and non-credible sources; and a note on cyber-bullying.
Part 2: Pre-Production
Chapter 5 - Viewing: The New Reading 
Passive versus active media consumption, and how to keep students engaged during viewings. 
Chapter 6 - Documentary Film: The New Essay
Understanding the different types of documentaries and the steps required to produce them, from creating your rubric to script-writing.
Chapter 7 - Narrative and Silent Film: The New Creative Writing Assignment
Understanding what makes a good narrative film and the steps required to make one, from storyboarding to screenplay.
Part 3: Production
Chapter 8 - The Grammar of Filmmaking
How to use the grammar of filmmaking to get the right shot for the right moment and effect, including an educational production game.
Chapter 9 - Documentary Production
What it takes to produce a documentary film, from recording voice-over to recording interviews. 
Chapter 10 - Narrative Production
A guide to student roles during production, including an educational game; and tips for shooting and for recording audio, and how to back up your students work.
Part 4: Post-Production
Chapter 11 - Editing
Key features of editing software; managing your class workflow; backing up data and watching dailies; and an overview of typical editing tools.
Part 5: Maximize Your Impact
Chapter 12 - Sharing and Community Impact
An overview of hosting your screening and the importance of sharing the film.
Closing Thoughts
Glossary
Share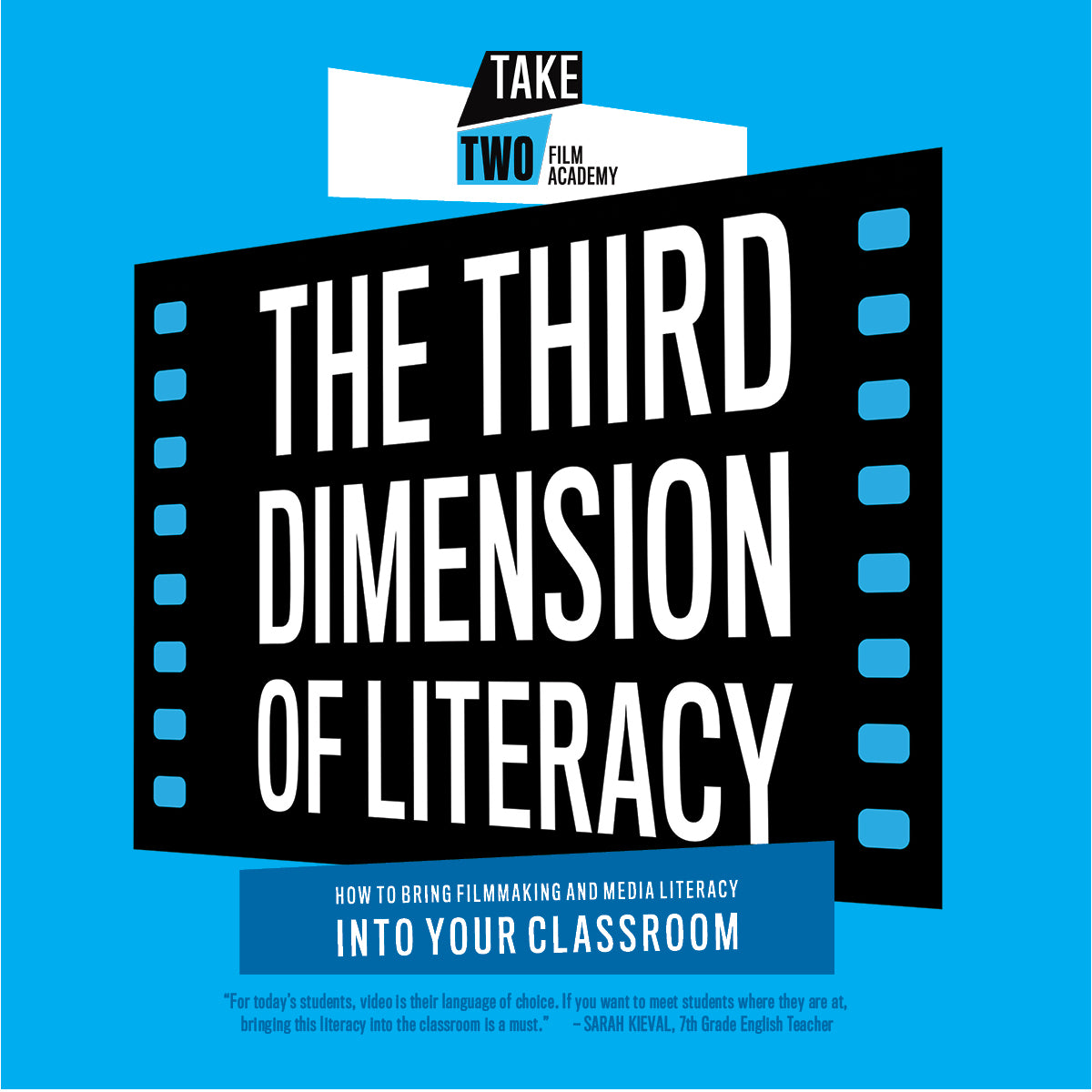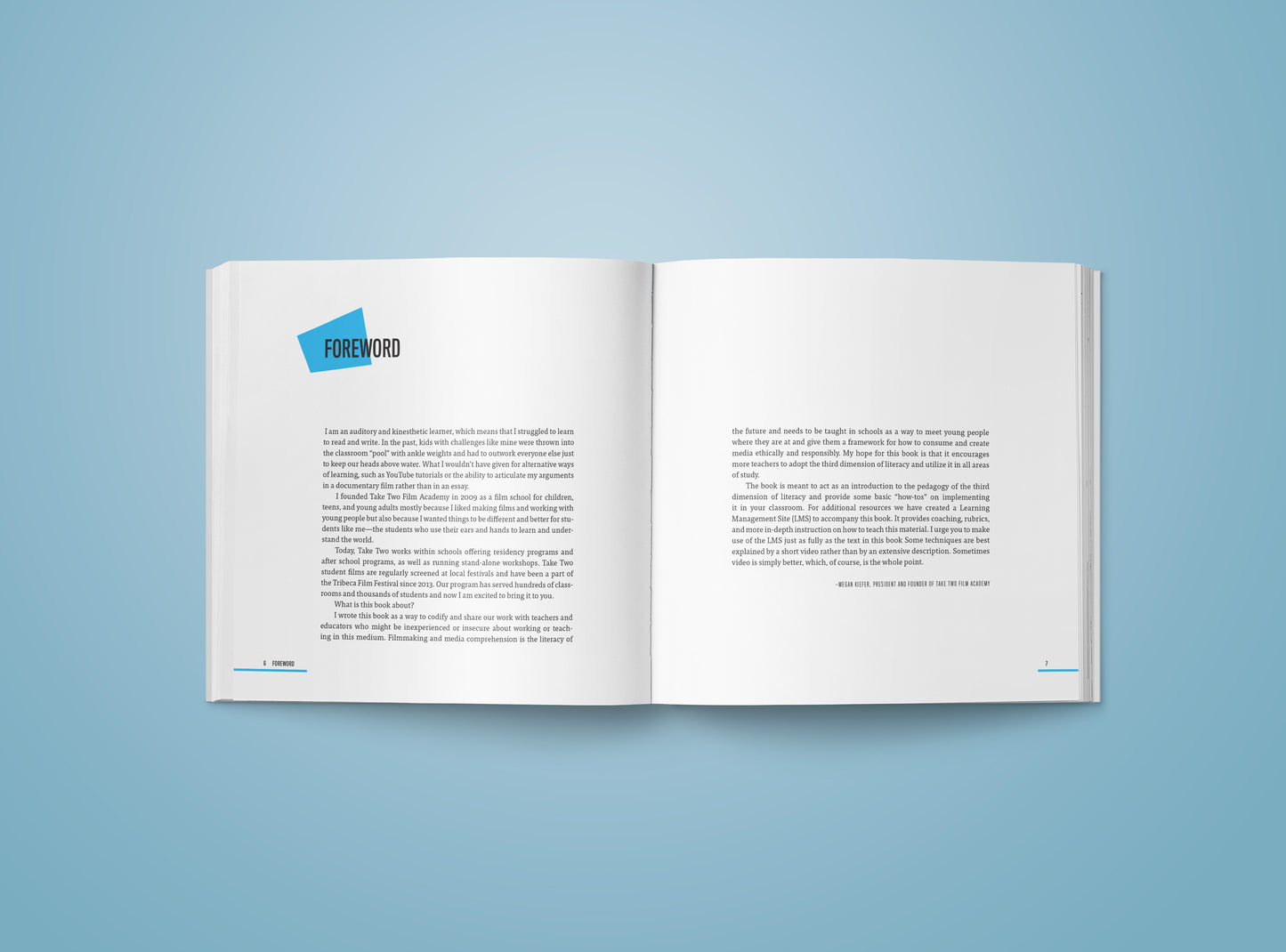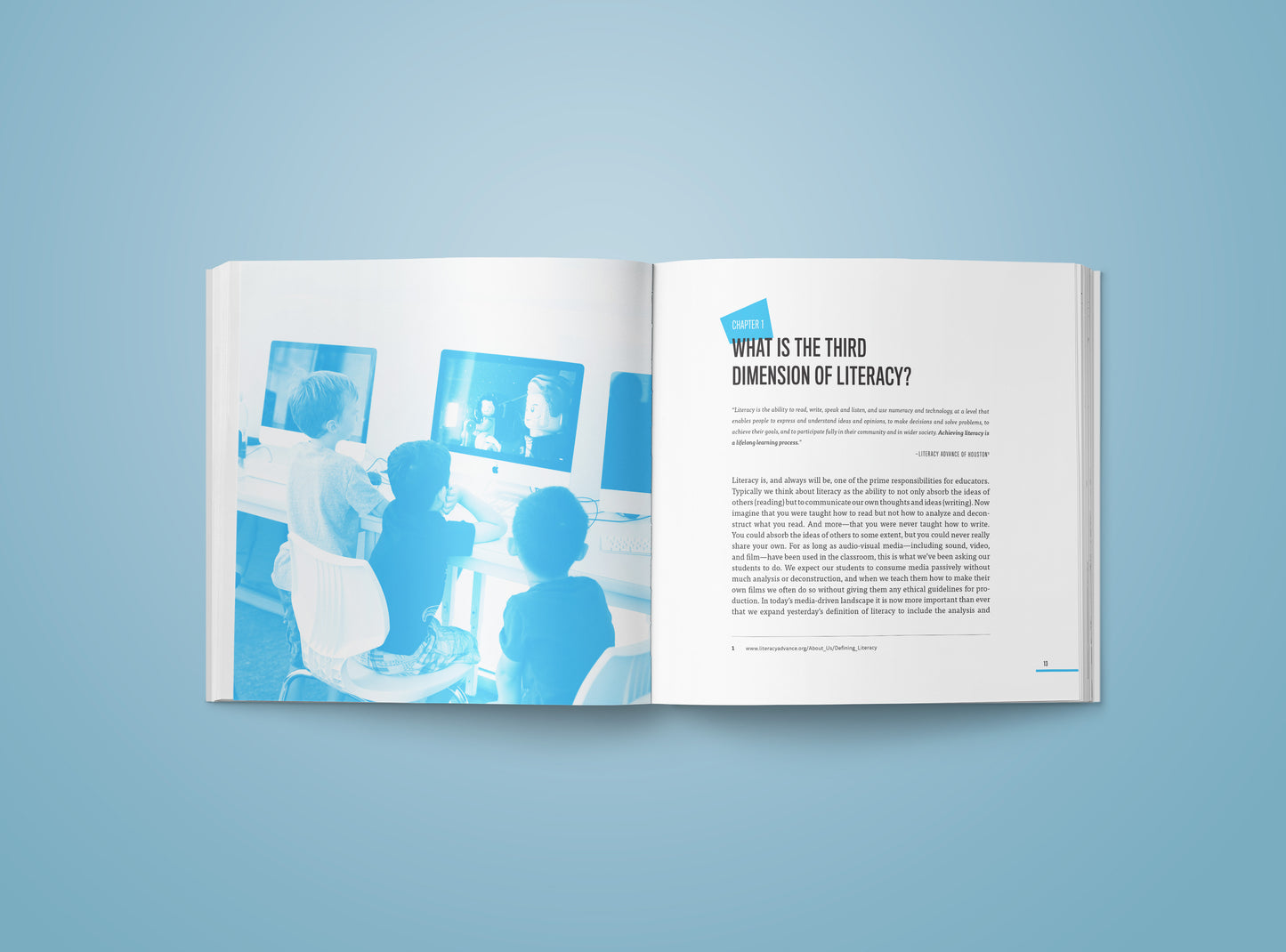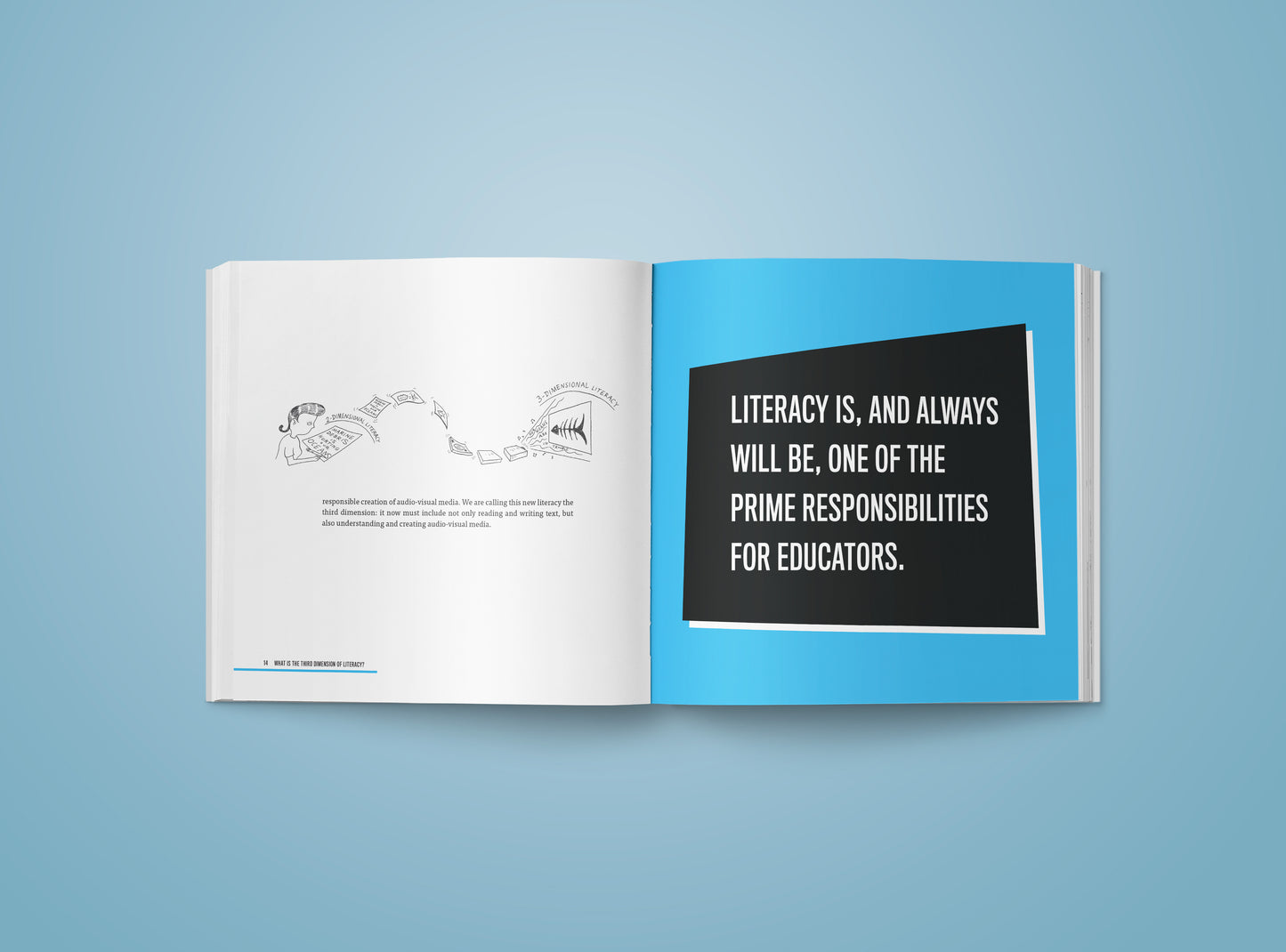 About the Author
More Information

Take Two Film Academy was founded in 2009 with a simple mission: to make filmmaking and media literacy education accessible to a generation of young people. Since then, we've served thousands of students at dozens of schools in New York City, Long Island, New Jersey, and Boston. Our student-produced films have been featured at the Tribeca Film Festival each year since 2013, and have earned rave reviews at a variety of local film festivals. We use a hands-on approach to learning that allows kids and teenagers to control every step of the creative process while learning invaluable (and fun) lessons along the way.
Our Founder

Megan Kiefer is the founder of Take Two Film Academy. A vocal proponent of film's power to create positive change in the world, she's been teaching storytelling and filmmaking to young people since 2004. She's the author of The Third Dimension of Literacy, and the founder of two retail companies. Kiefer is also an active member of the Summit Series and the Charles & Lynn Schusterman REALITY Initiative. She holds a BA from Tufts University and an MBA from Babson College.
Weeva Books
We collect and compose the world's most powerful stories. It's easier, and more impactful than you think.
Learn How