Tribune Tower Farewell - CURRENT PRINTING SOLD OUT
Regular price
$ 59.00 USD
Regular price
Sale price
$ 59.00 USD
Unit price
per
Sale
Sold out
This book began as a yearning from long-time employees of the Chicago Tribune. This exchange between John O'Neill and Bob Kahn is typical:
John, I just thought of a wonderful gift that all of us can have, as a remembrance of the Tower... Would you be able to put together pictures from all over the Tower, images that would jar our memories; a sign on the door, the beautiful elevator doors, some of the engravings in the lobby wall, the famous front Pages on the outside of the building, the stones embedded in the walls, etc.
I would so love to have a coffee table book with pictures of the Tribune Tower. It may be the only lasting souvenir of what it was.
Thus began this book. John's photos touched a nerve that got the conversation started, Bob lit the match and Chuck DelGrande provided the fuel. Thus three long-time Tribune employees chased the dream together to share their vision with fellow Tribune colleagues and friends of the Towers, 40 of whom contributed memories to this project. The result is a 300-page collection of John O'Neill's photographs and stories from some of the many people who worked there. 

We trust we have fulfilled Bob's yearning for a lasting keepsake.
Book Details
8x10 premium coffee table book
Full-color interior and dust jacket
318 pages
Over 300 images
Over 40 story contributors
Share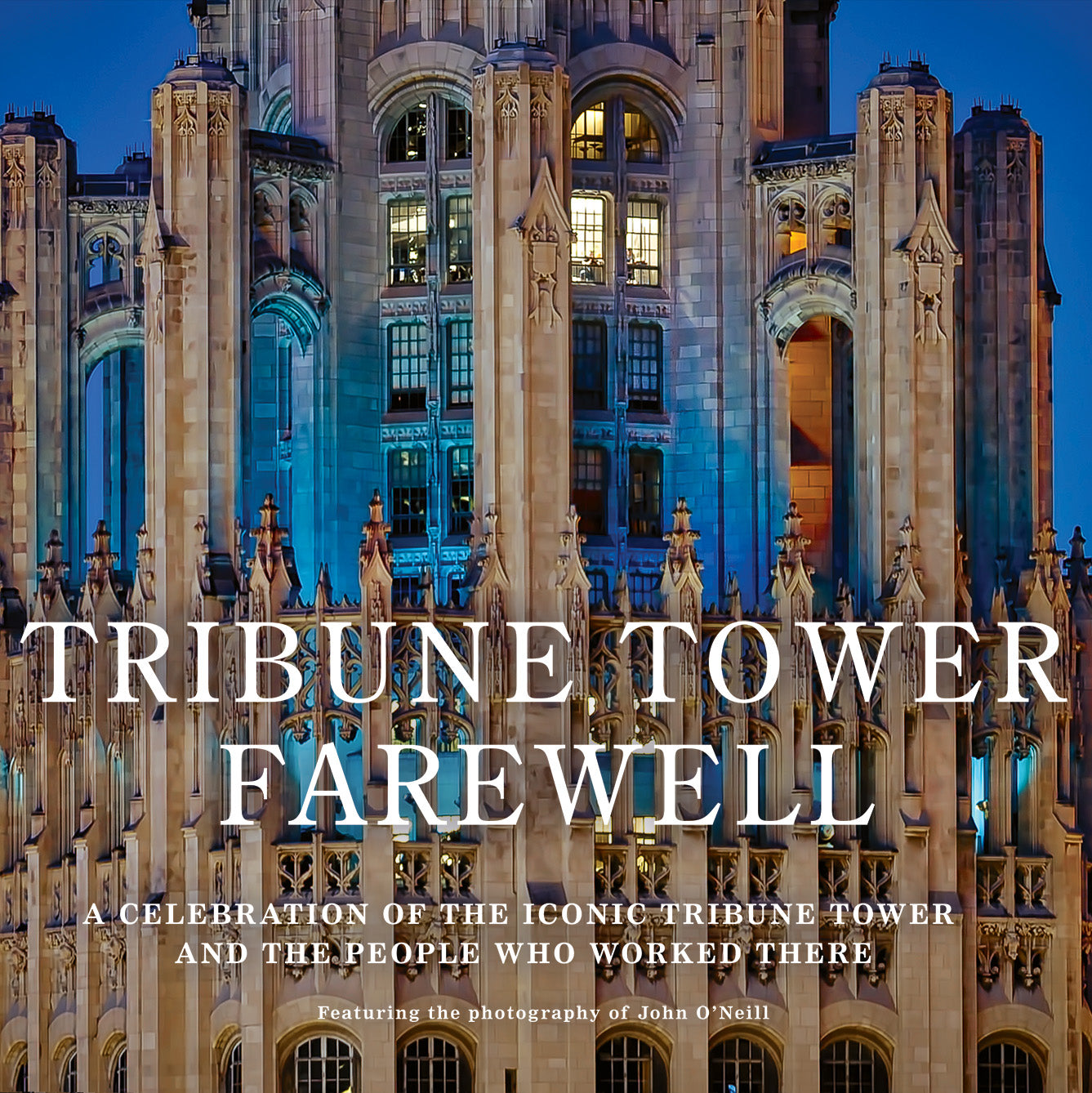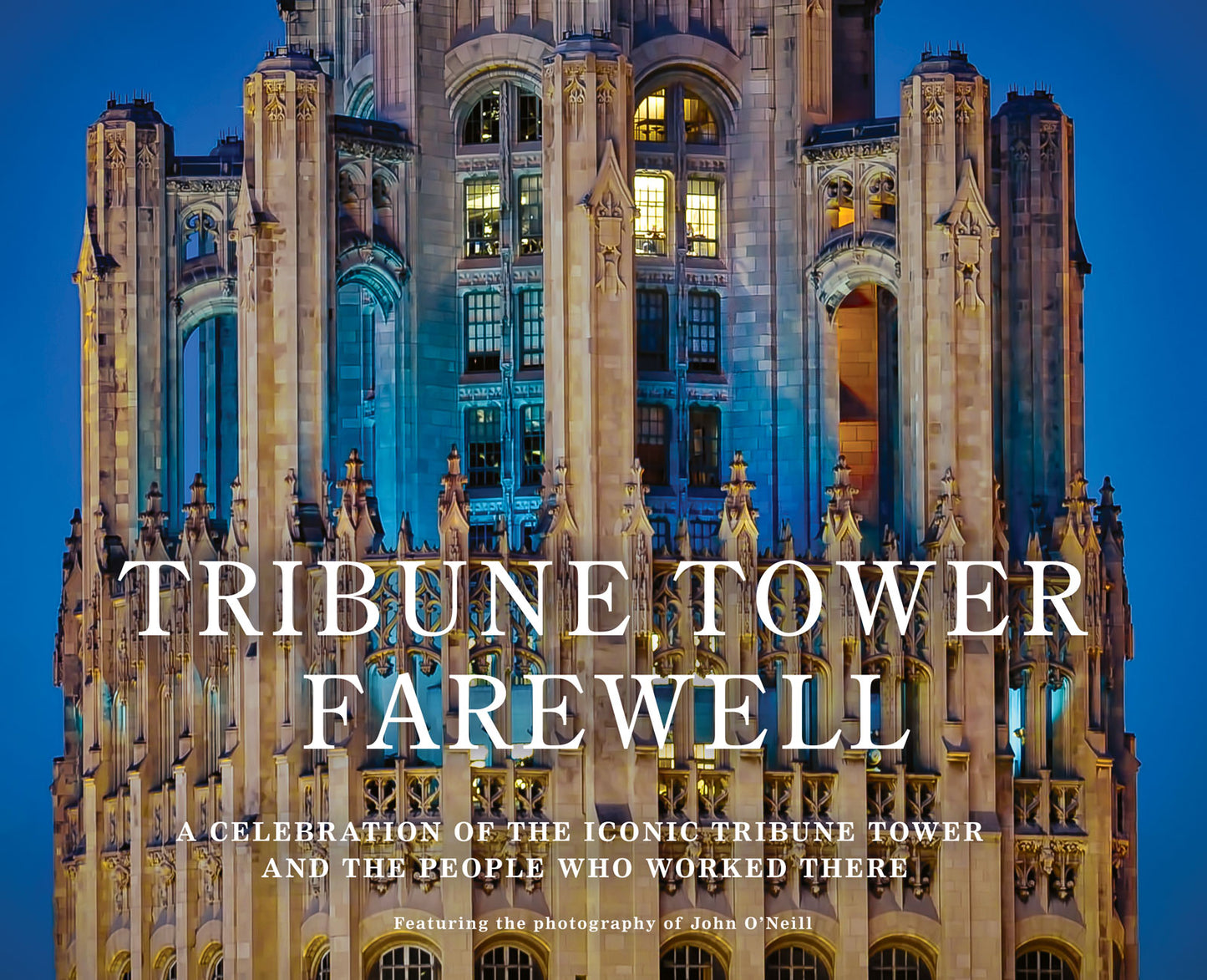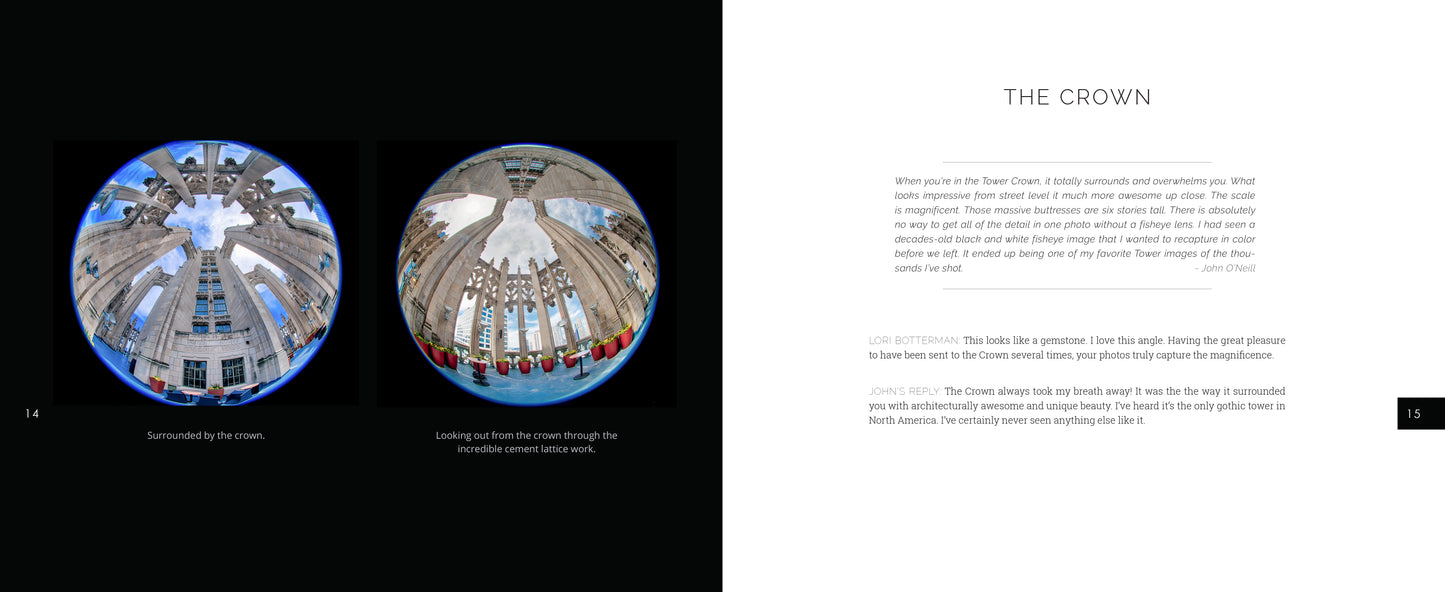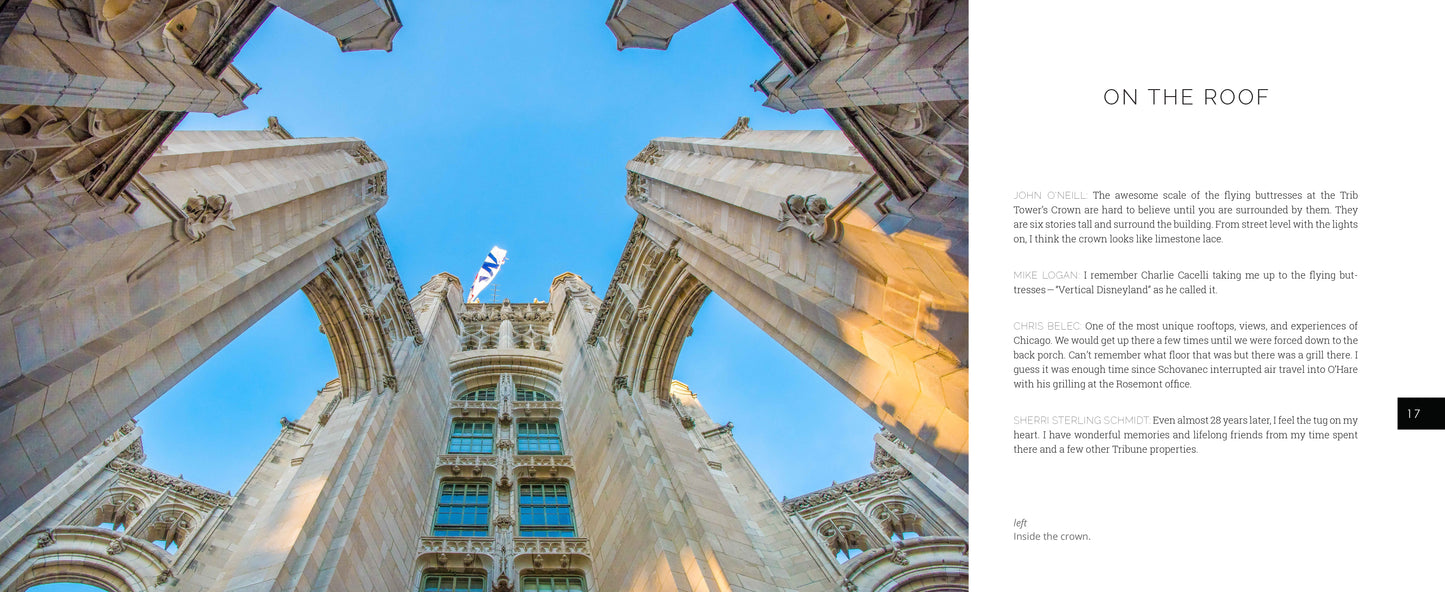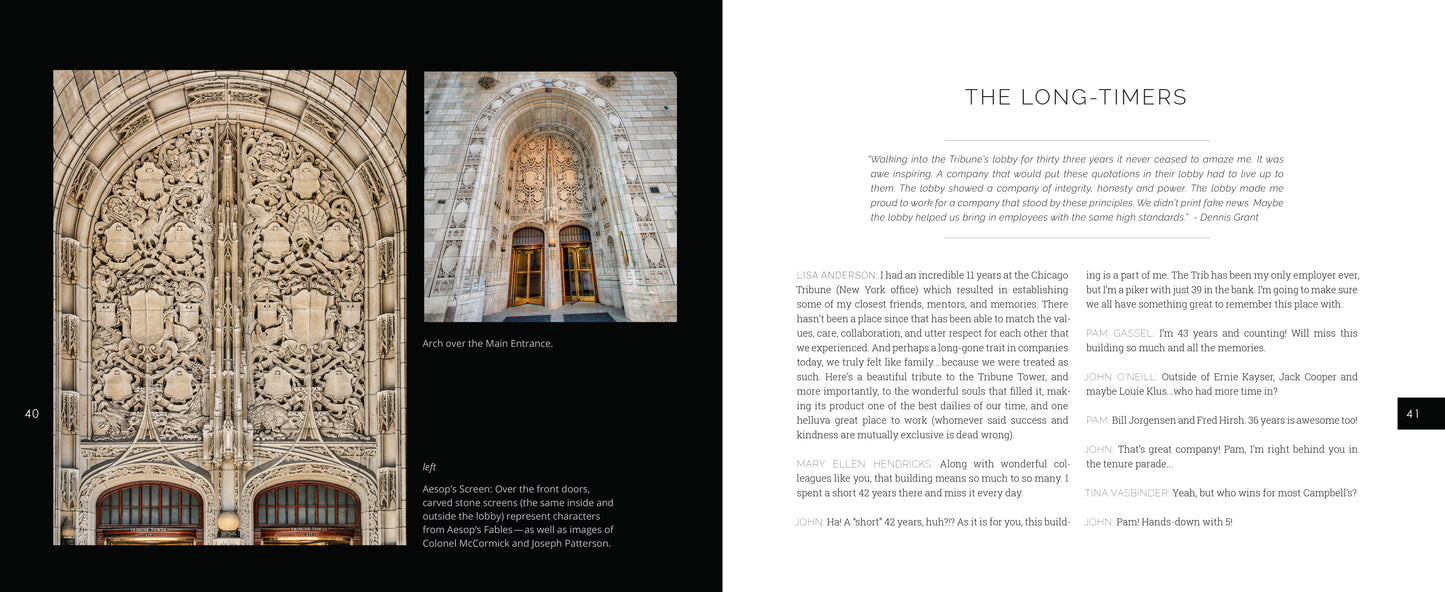 Weeva Books
We collect and compose the world's most powerful stories. It's easier, and more impactful than you think.
Learn How