Weekend with a Fashionista, If Not You, Then Who?
Regular price
$ 16.95 USD
Regular price
$ 19.95 USD
Sale price
$ 16.95 USD
Unit price
per
Sale
Sold out
Do you have an emerging fashionista in your home? Have you ever wondered what goes into creating the clothes you wear every day? Brooke Fairley and her family visit their cousin Delfi in New York City to explore the fashion scene. Brooke is inspired by how designers like Coco Chanel, Lilly Pulitzer, and Vera Wang created their iconic styles from unconventional places. She discovers the history of items we wear daily and the inventions behind them while learning how a fashion designer thinks.
Brooke finds her creative side and surprises her family with her first design. Weekend with a Fashionista is book six in the delightful STEM series, If Not You, Then Who? This smart and beautiful picture book sparks curiosity and imagination. It can be read at multiple levels, making it fun for kids ages 4-10. The series is written by David, Emberli, and Brooke Pridham and aims to teach children how curiosity, passion, and ideas materialize into useful inventions. It shows young readers that no dream is too big and no dreamer is too small to succeed. Young readers learn how anyone can be an inventor.
Series Reviews
"In their picture book The Inventor in the Pink Pajamas, David and Emberli Pridham have done a great job combining facts and storytelling. They've used Brooke's story to educate kids on the origin of everyday items, such as shoes and seat belts...The Inventor in the Pink Pajamas is a cute and educational picture book that will inspire young inventors everywhere to get creative and see how they can improve the world."
- IndieReader 
Book Details
9.5" x 9.5" hardcover with dust jacket

Printed on premium kid-friendly paper
Features fashion-themed inventions and the backstory of how they came to be!
Share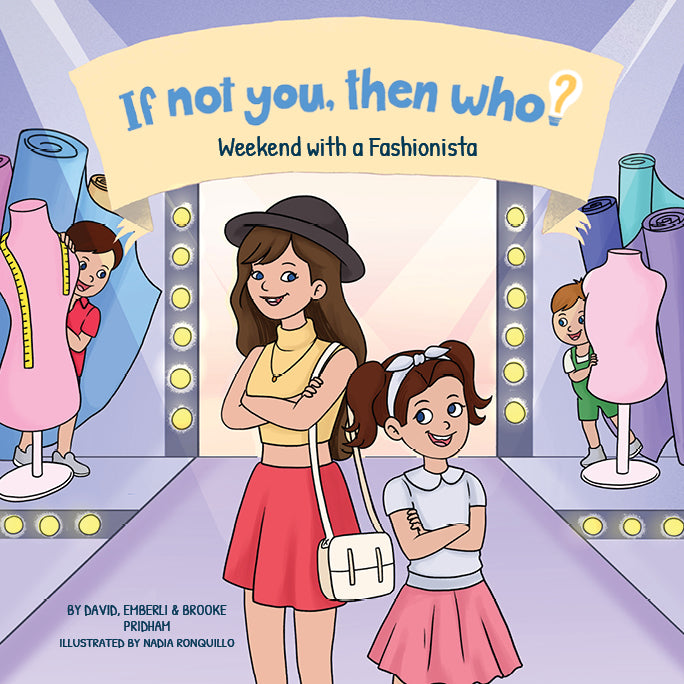 Weeva Books
We collect and compose the world's most powerful stories. It's easier, and more impactful than you think.
Learn How